May 2023 - Taurus season is in full swing, dear Aries, so you should be moving slowly, embracing luxury, and reaping the rewards of your labors to this point.

However, you'll want to keep a close eye on your budget. Mercury's retrograde journey through the sector of your chart that governs money could bring a financial snafu or two. You might also want to be on guard for unexpected expenses and consider looking into smart investments or paying down debt during the Scorpio lunar eclipse on May 5.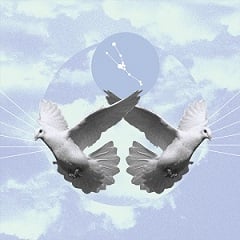 May Premium HoroscopeWe are not going to lie, the month ahead comes with its fair share of intense aspects! May is a month that will keep you on your toes.

You'll sense a shift once Venus migrates into sensitive Cancer on the seventh, bringing out your softer side and a desire to nurture the people you love most. This planetary placement is poised to fill your space with harmonious and uplifting vibes, though the occasional emotional outburst is still likely to manifest, especially where romantic companionships are concerned. Check in with your emotional needs through the next several weeks, taking care to address any feelings you've been running away from.

Mercury's retrograde reign of terror ends on May 14, giving you a chance to reclaim your footing if any surprises threw you off your game during the planetary backspin.

Meanwhile, Jupiter, the planet of luck and growth, moves into money-oriented Taurus on the sixteenth, opening the doors to prosperity in the coming year. The seeds you plant in the next twelve months are sure to produce major rewards.

That means it's important that you take your monetary goals seriously, especially during the Taurus new moon on May 19. Just remember that it's still important to have fun, especially when Mars enters Leo the next day, followed by the dawn of Gemini season on Sunday.

Standout days: 4, 15, 16
Challenging days: 3, 24, 26
Find out more about your horoscope. Speak to a live expert for a 1-on-1 analysis. Try it now — get a 10-minute chat for just $1.99!
More Horoscopes for Aries