November 2023 - The sun continues its journey through Scorpio and your house of transformation, dear Aries, priming you for a month filled with personal shifts and plot twists that will allow you to grow and learn. Use this energy to become more devoted to your personal goals, acknowledging what must go so that newness can come through. Luckily, Venus enters harmonious Libra on November 8, promising you smooth transitions. This planetary placement can also bring movement to your love life, so be sure to open your heart to others.

You'll sense a shift when Mercury enters Sagittarius on the ninth, heightening your intuition as it travels through your solar ninth house. You can expect to feel a little less alone in the world throughout the coming weeks as the stars conspire to support you with signs and synchronicities. Use the Scorpio new moon on November 13 to reconnect with your most intimate companions, considering where your commitments and loyalties lie. If you're currently unhappy in your closest partnerships, this lunation can help you find a fresh start.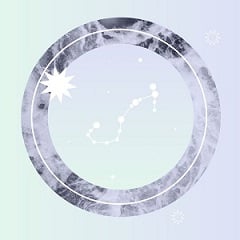 November Premium HoroscopeWe are not going to lie, the month ahead comes with its fair share of intense aspects! November is a month that will keep you on your toes.

The twenty-second marks a particularly lucky time for you as the sun enters Sagittarius. Abundance will be yours when you believe in yourself and the Universe, though you'll need to jump at any opportunities that arise before they vanish. Remember to use your voice during the Gemini full moon on November 27, being mindful to speak truthfully even when tempted to fabricate truths. The winds of fate bring changes to your love life two days later, paving pathways toward your happily ever after.

Standout days: 15, 21, 24
Challenging days: 11, 22, 25
Learn more about your Horoscope. Speak to an expert Astrologer. Get a FREE, 3-minute reading now.
More Horoscopes for Aries