September 2022 - Your words, actions and even fashion choices will have an effect on others this month, dear Scorpio, as Virgo season amplifies your popularity and position in society.

Though you might not realize how much power you have right now, the moves you make will ripple further than you can imagine. Use your influence to advocate for causes you believe in by educating yourself on issues of importance and then relaying the information to your friends and colleagues. If you're feeling particularly ambitious, these vibes are also ideal for organizing fundraisers or volunteering at a nonprofit that speaks to your soul.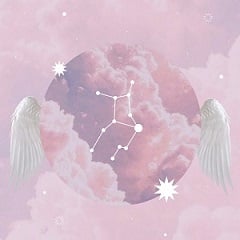 September Premium HoroscopeWe are not going to lie, the month ahead comes with its fair share of intense aspects! September is a month that will keep you on your toes.

A playful energy will find you during the Pisces full moon on September 10 as Luna shines bright in the sector of your chart that governs self-expression and fun. You'll be in the mood to connect with your loved ones, but you should be mindful to only surround yourself with positive people. You'll be more sensitive to the energy around you during this time. The inspiration will flow freely and therapeutically, so any artistically inclined Scorpions out there should schedule time for passion projects and creative endeavors now.

You'll notice a vibe shift as the fall equinox and Libra season make their debut on the twenty-second. This solar placement will amplify your need for solitude, quiet and privacy as the stars push you to find harmony in your psyche. The waters within you run deep right now, though meditation and spiritual practices can help you navigate through any dark patches. Luckily, grace will linger in the air at this time as well, helping you find peace in deep and meaningful ways.

Standout days: 1, 17, 28
Challenging days: 2, 3, 9
Get intuitive advice to guide your personal journey.
More Horoscopes for Scorpio