May 2023 - May will be a romantic month for you, dear Scorpio, as Taurus season lights up the sector of your chart that governs love. Expect to feel butterflies in your stomach as you kiss longer and embrace harder, nurturing the connections that matter most. If you're currently looking for love, now would be a good time to fire up your dating apps or ask to be set up, though happily single Scorpios can relish these vibes by investing more time in self-care and embracing decadence.

The full moon eclipse manifests in your sign on May 5, marking the perfect excuse to prioritize your own needs. The transformative nature of this lunation will provide you with an opportunity to reinvent yourself, though you'll need to shed your old skin in order to try on a new one.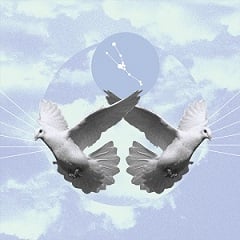 May Premium HoroscopeWe are not going to lie, the month ahead comes with its fair share of intense aspects! May is a month that will keep you on your toes.

Good vibes continue to flow when Venus enters Cancer and the spiritual sector of your chart on the seventh, encouraging you to connect with others on a philosophical level. Your ability to manifest through positive thinking will also be elevated, so be sure to ask for aid while holding on to faith whenever you could use some support from beyond the veil.

Mars, your planetary ruler, enters Leo on May 20, shifting your gears toward the pursuit of success. Your drive and determination can help you make serious headway with your occupational agenda, so don't be afraid to take a more aggressive and confident approach toward these ambitions. When Gemini season kicks off on the twenty-first, you'll be asked to reevaluate and renegotiate your commitments both personally and professionally.

Standout days: 10, 15, 21
Challenging days: 17, 23, 26
Find out more about your sun sign. Speak to an astrologer for a 1-on-1 analysis. Click now — get your first reading for just $1.99!
More Horoscopes for Scorpio