Find out the answers to your deepest, burning questions with free Tarot readings for every topic–love, career, or any unanswered question! But how can the Tarot help guide you and reveal truths?


Tarot cards and their symbolic meanings have intrigued people for centuries. What started as a game in the 15th century has evolved into a source for spiritual guidance, where life's hardest questions–such as "Is this the right job for me?" or "Am I ready for love?"–can be answered with a single shuffle (or click!) of the Tarot deck.


Every card in the 78-card Tarot deck has a different meaning. When you put cards together and read them as a story, you can draw conclusions about your life. In order to see dimensions, the deck is divided into two sections: Major Arcana (spiritual themes) and Minor Arcana (experiences, people, and characteristics). Every zodiac sign is associated with a card as well–so pay extra attention if your card comes up during a Tarot reading!


Yes or No Tarot
Sometimes you need a simple,...
Love Tarot
Love can be like the weather - hot and...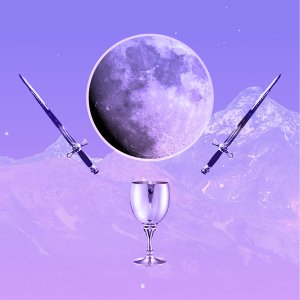 2023 Tarot Reading
Ask the Tarot what 2023 has in store for you!
True Love
True Love Tarot is a fun and revealing...
Love Potential
Interested in someone but not sure if...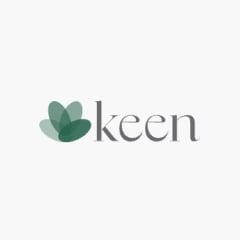 Instant Tarot Reading
Get a live reading now!
Former Flame
Do you have an old love you can't get...
Flirt Tarot
Do you have a crush on a sexy stranger,...
Make A Wish
Put down the lucky rabbit's foot - when...
Angel Tarot
Wish you had someone looking out for...
Breakup Tarot
Heartbroken over the loss of someone...
Daily Tarot
Tarot doesn't have the power to change...
Career Tarot
Seeking a daily touchstone for your...
Dream Tarot
Did you have a memorable dream? Find...
Egyptian Tarot
Transport your mind back to a time when...
Egyptian Love
Tap into the ancient wisdom of the...
Erotic Tarot
Want to heat up your love life? Awaken...
Friend or Foe
Will you be friends forever? Is your...
Gems Oracle
Welcome to the Gems Oracle reading,...
Hot Topic
What's that burning question you just...
Inner Animal
Understand what's going on underneath...
Lover's Triangle
If you're trying to choose between two...
Monthly Tarot
Wondering what this month holds for you...
Past Lives
Do you ever wonder who you might have...
Power Tarot
Take control of your life with the...
Today/Tomorrow
No matter what is troubling you today,...
Weekly Tarot
This 7-card reading showing you what to...
White Magic
Use positive White Magic to fix your...
Zen Tarot
Using the principles of yin and yang -...
Money Tarot
Money can't buy happiness, but it sure...
The History of Tarot
From the 14th century to the modern–day social media trends, Tarot has been utilized by all groups, ages, and cultures. While Tarot has been around for quite literally ages, its usage and practice have differed over time. The deck was first practiced as a parlor game, then later adopted by the occult. To better understand how Tarot has evolved from a game to a divination tool, let's dive into a quick history lesson. Tarot first originated as a card game in Europe.
By the 1400s, French and Italian artists began to take a more liberal approach with artistic flair. The art was the propelling reason why owning a deck was highly sought after and owned by nobility. The nobility used the decks as not only a symbol of class, but also for entertainment purposes. The cards within the deck weren't assigned any special meanings until the late 16th century. When the usage of the cards switched from game to tool, numerous occultists put their spin on the cards' meanings. This resulted in numerous types of decks. Thankfully, this now gives modern–day readers options, but one would argue that the Rider–Waite Tarot deck is the most popular. Even now, Tarot continues to evolve with beautiful adaptations, creative imagery, and with the option of buying decks that include even more cards!
What Is Tarot?
Today, Tarot has become widely popularized on social media, from in–depth readings on YouTube to thirty–second check–ins on Tik Tok. Tarot subscribers often use this tool to better understand mundane matters, such as love and career. It can even be used to heal emotional wounds, better understand one's soul purpose, and perform shadow work. What was once a simple card game has become a complex part of society, still used for entertainment but likely consulted for pressing matters of the heart.
The Rider–Waite adaptation is arguably the most commonplace deck. It's often favored for its complex imagery, the length of the deck, and the in–depth descriptions of the deck's meanings. The Rider–Waite deck is also widely modernized. From Amazon to Urban Outfitters to a local witchy store, there are several versions of this deck offered. No matter what version of the deck is preferred by the reader, the Rider–Waite Tarot will always have the original 78 cards.
The 78 cards are cleverly systematized into two categories—the Major Arcana and the Minor Arcana. The Major Arcana holds 22 cards, starting with The Fool (0) and ending at The World (21). If reading in order of the Major Arcana, this is known as the Fool's Journey, which can be helpful for the reader to understand how one card leans into the next. In addition to this, these 22 cards are known as "trump" cards, indicating that they often hold the most pull, power, or significance in any spread. The Major Arcana is reasonably straightforward in meanings, usually the easiest to depict in the upright or reversed position. Each card is also associated with a strict zodiac sign or planet, often ideal for those who incorporate astrology into their readings.
On the other hand, the Minor Arcana differs considerably from the Major Arcana. The Minor Arcana consists of 56 cards, which is a mix of court cards and numbered cards that range from the ace to 10. Court cards consist of the pages, knights, queens, and kings. The Minor Arcana is divided into four suits, with each suit representing 14 cards. The suits are often known as Cups, Pentacles, Wands, and Swords.
However, modern artistic liberation may use interchangeable terms for several suits. Pentacles may also be known as Coins or Disks, Cups as Chalices, and Wands as Rods. Swords tend to be the most straightforward of the suits, usually not synonymous with another term. Each suit is associated with an element; Cups with water, Pentacles (disks/coins) with earth, Wands (rods) with fire, and Swords with air. The Minor Arcana suits begin with the ace followed by the numbered cards, succeeded by the page, after the knight, then the Queen, and finally ending with the King. The suits often depict their own story, which can explain how the suits work on their own and with one another.
How to Read Tarot
Like anything else, practice will make perfect! The continuous application of daily Tarot pulls will help a novice become an expert in no time. The easiest way to begin mastering all 78 cards is doing small, daily pulls. Begin with pulling one card a day to sit with. Ask yourself what stands out in the card, what personal keywords come to mind, what your intuition picks up. Even journal what you think of the card pull!
Then look up the meaning of the card to see how spot–on both memory and intuition were according to the meaning of the card. Starting with small pulls helps the novice reader become comfortable with understanding the cards one–by–one, which allows for muscle memory to build. From there, add more cards to the pulls. In time, the Celtic Cross or a massive spread will feel like child's play! It will also help the reader figure out what style of reading works best for them as well. Some Tarot readers only need three cards to get the whole picture while others use intensive spreads with multiple decks. It's truly up to the reader, as every reader will differ in application, usage, style, and practice.
With that being said, all 78 cards can be pretty daunting to learn. After all, each card is complex, from the imagery to the numerology to the astrology. To simplify, it's first recommended to learn the astrological importance of the Major Arcana, the elemental correspondence of the Minor Arcana, and a few keywords for each card in both positions. It's also easier to master upright positions of each card before considering the reversed positions!