May 2023 - You'll feel inspired to make the world a better place, dear Cancer, as Taurus season lights up the sector of your chart that governs community.

However, issues could arise if you bombard yourself with tragic news stories and disappointing information, making it important that you instead focus on small and constructive ways you can make a difference. Plan on taking a break from your do-gooding ways during the Scorpio full moon eclipse on May 5, and give yourself permission to have fun, break bread with your bestie, or work on a passion project.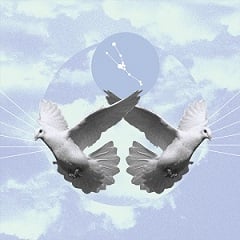 May Premium HoroscopeWe are not going to lie, the month ahead comes with its fair share of intense aspects! May is a month that will keep you on your toes.

You'll sense a shift when harmonious Venus enters your sign on the seventh, putting you in the mood for peace and romance. In addition to lighting up your aura with some extra sparkle, the Universe will elevate your manifestation skills, so don't be afraid to fight for your hopes and dreams.

Meanwhile, Mercury ends its retrograde reign of terror on May 14, clearing new pathways for you socially and in your online presence. Expect your network to grow significantly once Jupiter enters Taurus on the sixteenth. It's poised to expand your personal and professional connections.

Passionate Mars enters fiery Leo on May 20, galvanizing you to pursue financial goals through the coming weeks. The effort you make right now is sure to have a monetary payoff, so try to remember that the Universe doesn't typically reward laziness.

The twenty-first marks the beginning of Gemini season, putting you in a more private and secluded mood, though now might be a good time to quietly check in with your heart and mind.

Standout days: 10, 15, 26
Challenging days: 4, 12, 24
What does your horoscope mean? Get a personalized interpretation. Click here and get your first reading for just $1.99!
More Horoscopes for Cancer