February 2023 - Your patience could run thin this month, dear Cancer, because the sun travels through reactive Aquarius and your solar eighth house. This luminary placement could be fairly triggering, especially if you've hit your wits' end in certain situations or relationships. Unfortunately, issues could arise if you allow your ego or emotions to get the better of you, making it important that you find healthy ways to channel your frustration. On the plus side, airing your grievances with compassion can help you get your point across once and for all, allowing you to manifest change where it matters most.

You'll feel like the cat that got the cream during the Leo full moon on February 5, as the stars align to boost your ego while filling your heart with joy. This luminary grants you celestial permission to indulge in luxury and unleash your inner diva, though you should be mindful not to rock the boat with others. People will be temperamental and a bit full of themselves during this time, but if you stay focused on tapping in to your gratitude and feeling satisfied with what you have, you can thrive under these warming vibes.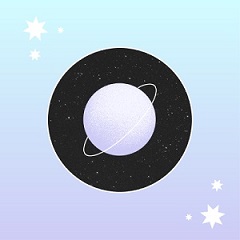 February Premium HoroscopeWe are not going to lie, the month ahead comes with its fair share of intense aspects! February is a month that will keep you on your toes.

The eighteenth marks the beginning of Pisces season and the most sacred period of the year for you. You can expect to feel more in tune with the Universe and your spirit team throughout the next month, making it a good time to reconnect with your meditative and spiritual practices. A desire to understand the world outside of yourself will also come into play, so be sure to direct some focus toward expanding your mind.

Standout days: 2, 10, 19
Challenging days: 3, 4, 18
Get to your authentic self with the guidance of a psychic advisor. Click here to get the 1st 3 minutes of your reading free!
More Horoscopes for Cancer