October 2022 - With Libra season in full swing, Cancer, you'll be devoted to the idea of spending more time in and elevating your space as the sun and Venus travel through your solar fourth house. Recharging at home will be vital to your sense of personal balance, though you'll also feel the urge to decorate for Halloween, try new recipes or move furniture around. You should also consider bringing some homey elements from your childhood into your abode, dusting off old knickknacks from when you were a kid or recreating the interior design choices behind your grandmother's sitting room.

The Aries full moon on October 9 could have you pondering a new career path, especially if you're hoping to spend more time working remotely or have grown bored with your current occupation. Unfortunately, the desire for a fresh start could bring out an impulsive streak, though you should avoid quitting your job on a whim without a safety net under you. Luckily, this cosmic climate could also drum up new leadership opportunities, though you'll need to get comfortable with the idea of having authority over others.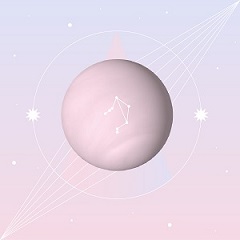 October Premium HoroscopeWe are not going to lie, the month ahead comes with its fair share of intense aspects! October is a month that will keep you on your toes.

Your natural talents begin to show themselves as the sun and Venus enter Scorpio on the twenty-third, activating the sector of your chart that governs artistry, pride and self-expression. Give yourself permission to think outside the box, and try not to talk yourself out of any creative ideas that emerge in your psyche.

Good vibes continue to flow when Jupiter reenters Pisces on October 27, strengthening your spirituality while ushering in karmic blessings and moments of enlightenment.

Standout days: 2, 14, 25
Challenging days: 11, 17, 30
Get to your authentic self with the guidance of a psychic advisor. Click here to get the 1st 3 minutes of your reading free!
More Horoscopes for Cancer