January 2023 - You should feel secure and confident in your path as the new year rolls in, dear Capricorn, because the sun, Mercury, Pluto, and Venus are all traveling through your sign. These vibes can push you to embrace transformation before Pluto leaves your sign this spring, so be sure to take a proactive approach toward the changes you seek. Luckily, an increase in your popularity can make it easier to find new opportunities, because people are more willing to open doors and give you a leg up.

The Cancer full moon on January 6 acts as one of the most romantic yet emotionally charged evenings of the year for you, making it important that you strive to maintain balance within yourself and your most valued partnerships. If you're in a relationship, use this energy as an excuse to embrace luxury and self-care with your sweetie, choosing to take on 2023 from a place of calm and relaxation. If you're currently flying solo, the energy at play is perfect for updating your cosmetics, especially if your beauty routine has gotten a touch boring.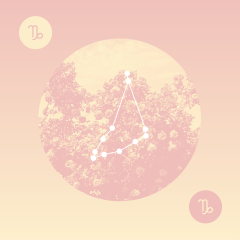 January Premium HoroscopeWe are not going to lie, the month ahead comes with its fair share of intense aspects! January is a month that will keep you on your toes.

Aquarius season manifests on the twentieth, activating the sector of your chart that governs finances and materialism. This solar placement can illuminate new pathways toward wealth, especially if you lean in to your creative mind and think outside the box. If any of your electronics need updating right now, you should consider swapping out your old technology for new items. A desire to make the world a slightly better place will also come into play, making it a great time to donate to an environmental cause.

Standout days: 5, 13, 18
Challenging days: 7, 20, 26
Get to your authentic self with the guidance of a psychic advisor. Click here to get the 1st 3 minutes of your reading free!
More Horoscopes for Capricorn