June 2023 - The stars are asking you to believe in yourself and your creative ideas as the month kicks off, dear Capricorn, as Jupiter and the North Node join forces on June 1. This cosmic climate allows you to assume larger than life roles, though you'll need to proceed with confidence if you're going to fill big shoes. Take a moment to reflect on what you truly want during the Sagittarius full moon on the third, working from behind the scenes as you strategize what comes next.

You'll notice a shift in your relationships once Venus enters Leo on June 5, bringing a transformative energy to the table. This planetary placement is perfect for establishing deep bonds with the people you love, though you'll need to get comfortable with letting down your guard to embrace emotional intimacy. Unfortunately, a harsh opposition to Pluto that day could cause you to feel a bit overwhelmed, but don't feel pressured to let it all out at once.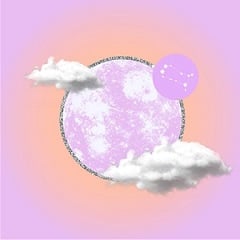 June Premium HoroscopeWe are not going to lie, the month ahead comes with its fair share of intense aspects! June is a month that will keep you on your toes.

You might feel a bit sluggish or foggy headed once Saturn enters its retrograde motion on the seventeenth, coinciding with the Gemini new moon. Don't put too much on your plate right now, opting instead to prioritize wellness in an effort to reclaim clarity.

June 21 marks the beginning of summer and Cancer season, bringing a harmonious energy to the table that's perfect for opening your heart to love in all its forms. However, you should consider taking pressure off your love life for the time being, finding comfort in the company you keep by embracing lightness, laughter, and grace.

Standout days: 4, 9, 18
Challenging days: 7, 15, 30
Find out more about your horoscope. Speak to a live expert for a 1-on-1 analysis. Try it now — get a 10-minute chat for just $1.99!
More Horoscopes for Capricorn