September 2022 - Though Virgo season has a reputation for triggering stress and perfectionism in the masses, dear Capricorn, you'll be in a more peaceful and philosophical headspace as the sun illuminates your solar ninth house.

These vibes are all about higher thinking, giving you an opportunity to slow down, take a step back and appreciate what you've built up until this point. Don't worry, though, because your ambitious nature will still have a role to play, only reaching your goals will happen more seamlessly as the stars align to guide and support you.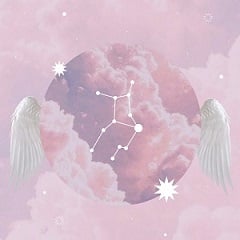 September Premium HoroscopeWe are not going to lie, the month ahead comes with its fair share of intense aspects! September is a month that will keep you on your toes.

A cleansing and empowering energy will find you when the sun shares a supportive connection to Pluto, currently camped out in your sign, on September 18. An unwavering belief in yourself will allow you to make major headway with your dreams, though you might need to let go of certain habits, situations or people in order to truly move forward. This cosmic climate will remind you of the power that comes with destruction, and that starting from scratch doesn't always have to be scary. No matter what your situation is right now, take a look at your life to identify what lifts you up or weighs you down, then make your next moves accordingly.

The first leaves of fall will make their way to the ground when Libra season emerges on the twenty-second. This astrological period will shift your focus toward professional ambitions, reigniting your drive for success. However, there will also be a message around taking care of yourself, so remember to keep a healthy balance when it comes to your work and personal lives or the Universe might find ways to humble you.

Standout days: 5, 26, 27
Challenging days: 1, 7, 12
Get intuitive advice to guide your personal journey.
More Horoscopes for Capricorn