Love Compatibility
Find out if your partnership will go all the way. Some Sun Signs naturally work well together, but others need to compromise to make it work!
Aries
Virgo
5/10
Opposites may attract, but they may not make a good couple—as seen in an Aries and Virgo relationship. If astrology was a high school, Aries would be the confident jock and Virgo would be the shy nerd. While they are both intrigued by the other, the lack of compatibility and chemistry will end this love match quickly once they discover they have nothing in common. However, if both signs are interested in a challenge, or just like butting heads, this could be an interesting relationship. 

As mentioned above, this couple is drawn together by how different they are. Virgo is intrigued by Aries' boldness and self-confidence, while Aries is interested in Virgo's mysterious and aloof nature. Intelligent and curious, each sign is trying to figure the other out, keeping each other on their toes. The Ram enjoys the chase and Virgo enjoys the puzzle. Both have a good sense of humor so they can easily keep each other entertained with clever banter. They can bond over their shared neurotic tendencies.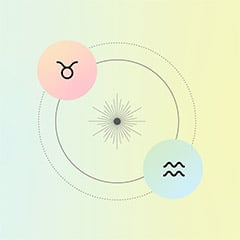 Love CompatibilityZodiac love compatibility is complex...
Find out whether you and your partner are a perfect match!

Aries and Virgo can learn a lot from each other, bringing to the table the skills and temperaments that the other lacks. Aries gives Virgo the confidence and courage to start a project while Virgo gives the Ram advice and help to finish their many plans. Aries can teach Virgo how to walk on the wild side and Virgo can keep Aries grounded and heal old wounds. Both are very passionate about social causes, so if they found a common cause to fight for, they can become a dynamic duo. 

The compatibility doesn't get worse in the bedroom. In lovemaking, Aries is passionate, physical, and direct. Virgo is sexually more enigmatic and needs to take time to warm up to someone before sleeping with them. While Aries might be interested in the chase, they will become very impatient, which will turn Virgo off. Modest Virgo finds Aries too crass while Aries finds Virgo too cold and prudish. The arguments are more passionate than their lovemaking. 

This relationship is a challenge in every respect as their temperament, personality, interests, and desires are wildly different. Aries wants to be the boss and do everything themselves. Virgo is a perfectionist and wants everything to be done right. If Aries does the dishes, Virgo will redo them. If Aries is working on something, Virgo will keep offering unasked for advice until Aries finally snaps, "I was just trying to help!" Then, Virgo will cry and complain that they didn't ask for help. Virgo's modest lifestyle and quiet nature clashes with Aries' colorful personality and wild spending habits. Virgo is an introvert while Aries in an extrovert. Aries likes to push people's buttons and Virgo hates when being pushed. Virgo is cynical while Aries is an optimist. These two wouldn't even be able to agree on what color the sky is. 

While it might not be the best idea, if the signs are dead set on being together, they need to learn to appreciate their differences. If Virgo can appreciate Aries' loud, take-no-prisoners personality, and Aries can learn to love Virgo's analytical, sensible behavior, they can be happy. It's best if they have a common cause to fight for. Coming together, they can be a powerful team.  
What does today's card pull mean for you? Get a personalized interpretation. Click here to get your first reading for just $1.99.