November 2023 - This month, you're discerning the path to rewards.

Saturn in Pisces goes direct on November 4. Your company might be making significant strides on a major project, and you're caught up in a flurry of activity. Expect to be quite busy as you move forward with determination.

On the eleventh, Mars in Scorpio opposes Uranus in Taurus. Sagittarius, your natural inclination to explore takes you in a bold, new direction now. You're likely examining investments from a fresh perspective, potentially uncovering a pathway to prosperity that you haven't considered before.

There is a new moon in Scorpio on November 13. Sagittarius, incorporating business rituals into your routine could greatly benefit you. These might involve meditating before sales calls or visualizing successful outcomes before important meetings. You could tap into your creative muse to craft compelling sales copy or deliver impactful speeches.

On the twenty-seventh, a full moon illuminates Gemini. Sagittarius, an authentic collaboration with an influencer is within the realm of possibility. If you encounter someone who resonates with you, the connection could be remarkable. Even if this individual operates on a much larger scale than you do, they might be willing to provide a helping hand. Today is perfect for reaching out to influencers to forge extraordinary partnerships.
Questions about your Horoscope? Get a FREE analysis by an expert Astrologer. Let's chat.
More Horoscopes for Sagittarius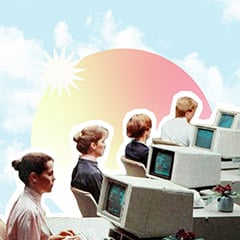 Personalized Career Horoscope