Love Compatibility
Find out if your partnership will go all the way. Some Sun Signs naturally work well together, but others need to compromise to make it work!
Sagittarius
Leo
9/10
Who needs tickets to the theater when you have the non-stop drama and entertainment that comes naturally when you put Leo and Sagittarius together in a room? These two sun signs are each bold and dynamic characters, who have the right mix of charm and humor to put on a spectacular show. Sagittarius is always ready for adventure and Leo is always prepared to have a story to tell about it after. From jet-setting jaunts around the globe with fabulous photo-ops to telling tale tales about even mundane trips to the grocery store, both signs live to entertain and make every day feel larger than life.

But when the lights come down and the audience goes home, can these two let down their game faces with each other and experience the true intimacy it takes to be in a long-term and committed relationship? Can a Leo learn to let some of their stubborn pride go if someone doesn't do exactly what they want? Can a Sagittarius tolerate being in one place and with one person for a sustained amount of time, the way Leo craves? These are all important questions these two dynamos will have to face before they can determine if this a fiery fling or a couple that's taking many trips together, including one down the altar.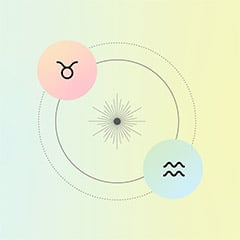 Love CompatibilityZodiac love compatibility is complex...
Find out whether you and your partner are a perfect match!

Luckily for Leo and Sagittarius, they are both fire signs. This means that their suns meet in a favorable aspect, the trine, and understand one another's energy intuitively. They will easily get along as either friends, partners, or lovers. They are both warm, passionate, and full of energy. They will encourage each other's dreams and give each other a self-esteem boost whenever needed to go after their goals. 

Where they run into trouble is when they have both been in performance mode too long and eventually run out of gas. The same fireworks these two may experience in lovemaking could easily turn into explosive arguments and a harsh exchange of words. They both run hot. This can make them prone to be irritable when their low on energy. Sagittarius is notorious for not choosing their words very carefully and can have a blunt impact with their words. While they may think they are being funny, Leo will be doubly hurt by the words they chose. This is especially the case if Leo feels they are being mocked or laughed at. While Sagittarius natives love to debate about big topics like philosophy or politics, they are adaptable enough to accept a differing point of view. This mutable fire sign may eventually become bored or tired of Leo's fixed rigidity. Once Leo decides they like or don't like something, they will cling to that belief for a very long time, and Sagittarius actively seeks variety and change. 

For this couple to work beyond a fun romp between the sheets, they will both need to prioritize focusing on their common values and beliefs. Together, Leo and Sagittarius will inspire each other to be the best version of themselves. This can make them decide to be great friends or even greater lovers.
What does today's card pull mean for you? Get a personalized interpretation. Click here to get your first reading for just $1.99.