October 2023 - This month, there is money from new sources.

On October 8, Mars in Libra squares Pluto in Capricorn and your house of creativity and risk-taking. Virgo, despite being typically risk averse, you might find yourself drawn to a new investment or business opportunity that claims to be free of risk but carries both potential rewards and downsides. It's time to get out your spreadsheets and calculator to determine if this opportunity aligns with your financial goals.

There's a new moon and solar eclipse in Libra on the fourteenth. Virgo, there might be a shift in your sources of income. This could manifest as a new job or a change in your employment so you're now receiving payment from a different company. If you own a business, a new customer might emerge as your primary source of revenue, presenting a promising opportunity for financial growth.

On October 28, there's a full moon and lunar eclipse in Taurus. Virgo, it's essential to make sure that your certifications, licenses, and other types of accreditation paperwork are in order. Take the time to review expiration dates and make sure that you've fulfilled all necessary continuing education requirements for your profession. It would be easy to miss one of these right now.
Want to deep dive into your astrological future? Chat with an astrologer today. Try it now. Click here and get 10 minutes for just $1.99.
More Horoscopes for Virgo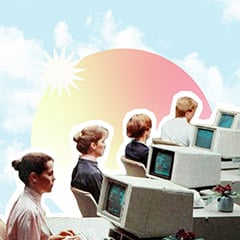 Personalized Career Horoscope