March 2023 - This month, you have access to more resources. The full moon in Virgo is on March 7, and Saturn enters Pisces at the same time. Virgo, you might be put in charge of an important project. This could be a test run to see how well you do managing a timeline and hitting a deadline. If you own a business, this could involve launching a big marketing campaign.

On the twentieth, the sun enters Aries, and there's a new moon in Aries the next day. Virgo, you have more access to resources right now, especially financial ones. It's possible you can borrow against one of your accounts to give you access to cash without having to pay any interest. Or you might be able to get money at a low interest rate to help you start a business.

Mars trines Saturn on March 30. Virgo, you might be in charge of a team or a project. And as you work side by side with your assistants, you're likely doing more work than you would ask anyone else to do. You're showing that, as a leader, you aren't afraid to get your hands dirty. And this is both impressing your coworkers and inspiring them to do more.
Want a deeper look at your horoscope? Chat 1-on-1 with an astrology expert. Try it now. Click here and get 10 minutes for just $1.99.
More Horoscopes for Virgo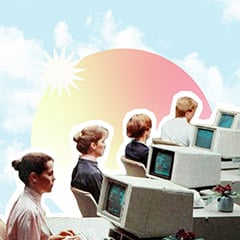 Personalized Career Horoscope