November 2022 - The month of November has you doing something a second time. On November 8, there is a total lunar eclipse in Taurus making an exact conjunction to Uranus and a square to Saturn. Virgo, a paperwork snafu could cause you to have to go back to square one. It's possible that your previous answers were erased or your paperwork was lost. Fortunately, you usually keep a backup copy, so this is going to come in handy as you straighten out this mess.

On the nineteenth, Mars in Gemini makes a square to Neptune in Pisces. Virgo, your star is rising in the company. You might be up for a promotion and a raise. Your name is being floated around for a management position or to expand your team. If you're looking for a new job, you can negotiate a good deal.

November 23 brings the new moon in Sagittarius. Virgo, you might come together with family members to put your house up for sale or rent out part of the house for extra money. It's also possible you're pooling resources with family members to buy real estate for rental properties. You might be flipping houses to make extra cash.
Get to your authentic self with the guidance of a psychic advisor. Click here to get the 1st 3 minutes of your reading free!
More Horoscopes for Virgo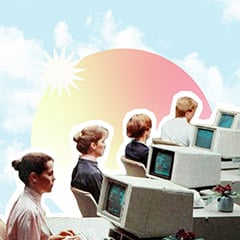 Personalized Career Horoscope