July 2022 - The month of July brings a financial opportunity worth pursuing.

On July 4, Mars enters Taurus, the money sign. Virgo, you might find a business opportunity from a source that's overseas or on the other side of the country. An individual could step up to help you with paperwork, get things through customs or help you travel to this location.

The full moon in Capricorn is on the thirteenth, and a creative idea could land with a thud. What looks good on paper might not manifest the way you want. Or your prototype is held up because of your perfectionism. Run all this by a trusted friend before you invest any more time and energy in it. This idea could work after some adjustments.

There's a new moon in Leo on July 28. Top business people always rely on gut feelings and intuition, and right now your intuition is as clear as a bell. You can see trends, business opportunities and good investments a mile away. What's important is to stop for a moment and write things down as you get these impressions. Information might come to you from videos you watch, conversations you have and thoughts that pop into your head.
Dig deep into matters of the heart with a psychic love reading. Get an accurate prediction today!
More Horoscopes for Virgo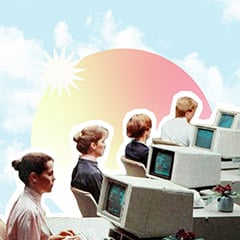 Personalized Career Horoscope