September 2023 - This month, you're releasing what was holding you back.

Venus goes direct in Leo on September 3, and Jupiter goes retrograde in Taurus the next day. During this time, both of these planets are stationary, which directs your focus toward your spiritual life, intuition, and letting go of the past. Currently, you could be deeply engrossed in decluttering and releasing material possessions. Gemini, this process enables you to downsize, requiring less income and ultimately freeing up your time to pursue your desires.

On the fourteenth, there's a new moon in Virgo, and Mercury goes direct the next day. Gemini, an opportunity could arise in the realm of real estate or generating income through homes. This might involve activities like running a daycare in your home, engaging in construction cleanup, or exploring interior design. You're presently analyzing how to enter this field or expand an existing business.

Finally, on September 29, there's a full moon in Aries. This presents an ideal time to establish valuable connections in your community. Gemini, you could be attending networking meetings or joining local groups. Furthermore, you might be able to persuade your company to support a local charity, allowing you to spearhead a community project.
Find out more about your sun sign. Speak to an astrologer for a 1-on-1 analysis. Click now — get your first reading for just $1.99!
More Horoscopes for Gemini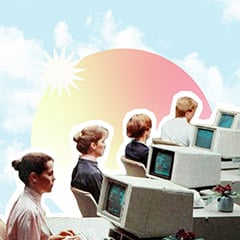 Personalized Career Horoscope