July 2022 - The month of July brings several people who want to help you out.

Mars goes into Taurus, the money sign, on July 4, and Gemini, you could have unlimited energy this month. This means you can burn the midnight oil and finish an important project. Or you might be building your website or designing your new business plan.

The full moon in Capricorn is on the thirteenth, and an institution might offer you money at a seemingly great rate. But there could be some hidden fees or bad terms hidden in the fine print. If you're going to sign the contract this time, make sure that you read it carefully.

There's a new moon in Leo on July 28, and you have excellent energy around getting a new job. You might be interviewing at different places and negotiating salary, vacation time and other benefits. If you're staying at your current job, this is a good time to look at what the company offers to help you with education, buying equipment for a home office or discounts on insurance. You might also look into company stock to see when you're vested in company shares or can acquire more shares.
Revive your love. Make this the year your love grows with a psychic love reading.
More Horoscopes for Gemini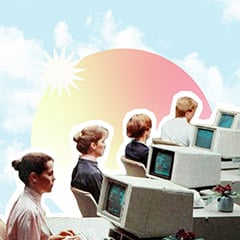 Personalized Career Horoscope