December 2022 - The month of December brings an important solution. The full moon in Gemini conjoins Mars on December 7. Pisces, a family member might give you some valuable business advice. Perhaps this person ran a business in the past or worked in a management position. This timeless information could be just the piece of wisdom you've been looking for.

Jupiter enters the sign of Aries on the twentieth, and Pisces, your finances are looking up. It's possible that some of your investments are really paying off, or a stream of revenue is steadily growing. And this expanding energy could continue until mid-May 2023.

There is a new moon in Capricorn on December 23. Pisces, you're making some great contacts in your industry that are worth their weight in gold. Some of these people are moving up in their various companies and could open up some real opportunities for you in the next year or so.

Mercury goes retrograde in Capricorn on the twenty-ninth, and the forward motion in your life comes to a stop when a difficult customer becomes a real headache. Their shipment hasn't arrived, or it's missing a box. And now you have to scramble to figure out what happened or risk a bad review.
Get to your authentic self with the guidance of a psychic advisor. Click here to get the 1st 3 minutes of your reading free!
More Horoscopes for Pisces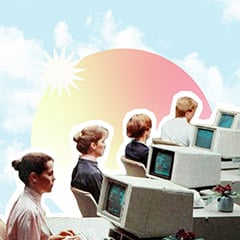 Personalized Career Horoscope