August 2022 - The month of August brings the power of persistence.

The full moon in Aquarius is on August 11, and Pisces, you're working hard behind the scenes. You might finish up an important project or work on a creative design that is now finally coming to fruition. This is a time to do the last edits, final touches and proofreads. You can also work on difficult subjects now because your powers of concentration and persistence are much stronger than usual.

Mars enters the sign of Gemini on the twentieth, and it will be in Gemini until March 25, 2023, an unusually long time. The focus is now on where you work. This might mean you're redesigning your home office, switching offices at your job or becoming a full-time remote worker. Some Pisces might have to return to the office full time.

There is a new moon in Virgo on August 27, and someone steps up to give you a helping hand. A person you've worked for in the past might tell you about an opening at their current company. Or someone steps up to mentor you, giving you the ins and outs to make your business really profitable.
Get intuitive advice to guide your personal journey.
More Horoscopes for Pisces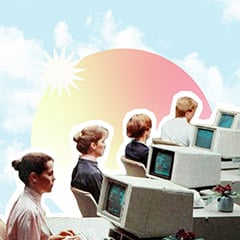 Personalized Career Horoscope