September 2023 - This month, you're in the flow.

Venus goes direct in Leo on September 3, and Jupiter goes retrograde in Taurus the next day. At this time, both of these planets are stationary, which means your focus is on time management. Pisces, you're seeking ways to accomplish your work more efficiently, allowing you the opportunity to engage in hobbies, creative activities, or potentially build a side business.

There's a new moon in Virgo on the fourteenth, and Mercury goes direct the next day. Collaboration takes center stage now. A friend could express interest in starting a business with you, or a former supervisor might invite you to return and work for them. Pisces, you might also consider joining a mastermind group in which you can support others while they support you in your career journey.

Finally, on September 29, there's a full moon in Aries. You might receive a windfall. Pisces, this could come in the form of a bonus, an extra-large commission check, or some other one-time sum. Alternatively, you might sell a big-ticket item and walk away with a substantial payment (likely a direct deposit into your bank account). You could soon have extra cash in your hands.
Want to deep dive into your astrological future? Chat with an astrologer today. Try it now. Click here and get 10 minutes for just $1.99.
More Horoscopes for Pisces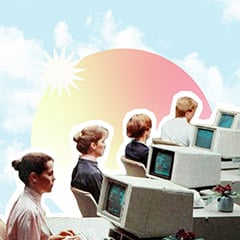 Personalized Career Horoscope