Love Compatibility
Find out if your partnership will go all the way. Some Sun Signs naturally work well together, but others need to compromise to make it work!
Sagittarius
Cancer
5/10
What gets both Cancer and Sagittarius excited? Good food, good wine, and good times, of course! While these are two sun signs without a lot of zodiacal common ground at first glance, there is a lot that they both equally value, like entertaining others. While Sagittarius has a wide reputation as the zodiac's class clown, quick with a joke and their acerbic wit, Cancer can be considered something of an underrated celestial comedian. Due to Cancer natives' more introverted nature, they are quite deft at picking up subtle cues. They are so tuned into people's emotions, they can quickly whip up precise impersonations with their sharp sense of humor. Thus together, these two are quite the dynamic duo—quick to crack a joke, and even quicker to gather an audience together to watch them perform.

For Cancers, a party is a perfect excuse to get everyone they love under one roof—their ultimate fever dream. There, they can entertain family and friends alike with a warm and inviting meal as they wax nostalgic about memories and laugh long into the night. With their mothering tendencies, Cancers will ensure that everyone's hearts and stomachs are full by the end of the evening. They'll be instructed to arrive hungry and, by the end of the night, leave with an arm full of leftovers. Sagittarius views entertaining as a chance to be at the center of attention. A party is where Sagittarius natives' unique sense of humor and style can shine. They're ready to crack open a bottle of wine and start cracking jokes that light up the room. Sagittarius natives have so many funny stories to share about their misadventures abroad or their humorous political views tinged with satire. Together, even with their different styles, a party with Cancer and Sagittarius is guaranteed to be a good time—and one party that every zodiac sign will want an invitation to attend.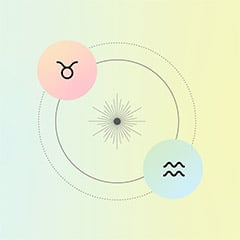 Love CompatibilityZodiac love compatibility is complex...
Find out whether you and your partner are a perfect match!

Challenges will kick up when the party is over and it's time for the more mundane and routine aspects of coupledom. As comfort-craving and security-seeking types, Cancers' cardinal water wants assurances that any relationship they enter into has longevity. Say the word "commitment" to a mutable fire sign, however, and you'll get loud protests about personal freedom. In short, Sagittarius is not eager to feel tied down to anyone or anything. That will instantly be a turnoff for Cancers, as they will not understand Sagittarius' flippancy when it comes to being mature. The wit and humor that initially intrigued them will start to feel like a guidepost they missed seeing. Sagittarius partners will feel confused, as well, as they will feel like they made their intentions and views on commitment known from the outset.

If Cancers can learn that their Sagittarius partners' wanderlust means that home can be wherever they are, this pairing can work. It will also require Sagittarius to acknowledge that Cancer's opposing point of view can expand their own horizons. One where Sagittarius might even be inspired to see that "settling down" does mean settling for less adventure. In fact, it could mean having a travel partner for life. If that proves to be too difficult to sustain, they both know who they can call for a great laugh.
What does today's card pull mean for you? Get a personalized interpretation. Click here to get your first reading for just $1.99.