Love Compatibility
Find out if your partnership will go all the way. Some Sun Signs naturally work well together, but others need to compromise to make it work!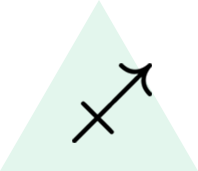 Sagittarius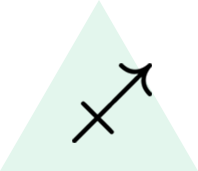 Sagittarius
A pair of world travelers with an intellectual bent, they range far and wide in quest of spiritual or physical adventure, with an unsinkable optimism. Explorers, philosophers, athletes: they spend their life on the road and enjoy a vigorous discussion. As for the nest, or putting down roots, neither partner deems such goals worthy of attention. They'd be happy to live in a tent all their lives; often, their home is just a transfer point. They spend one night there and then set off in quest of new discoveries. But this enthusiastic and curious couple has the key to its own happiness.
Find the love you deserve! Open your heart with a Psychic Love Reading.