Your June Horoscope: Summer Love and Yet Another Retrograde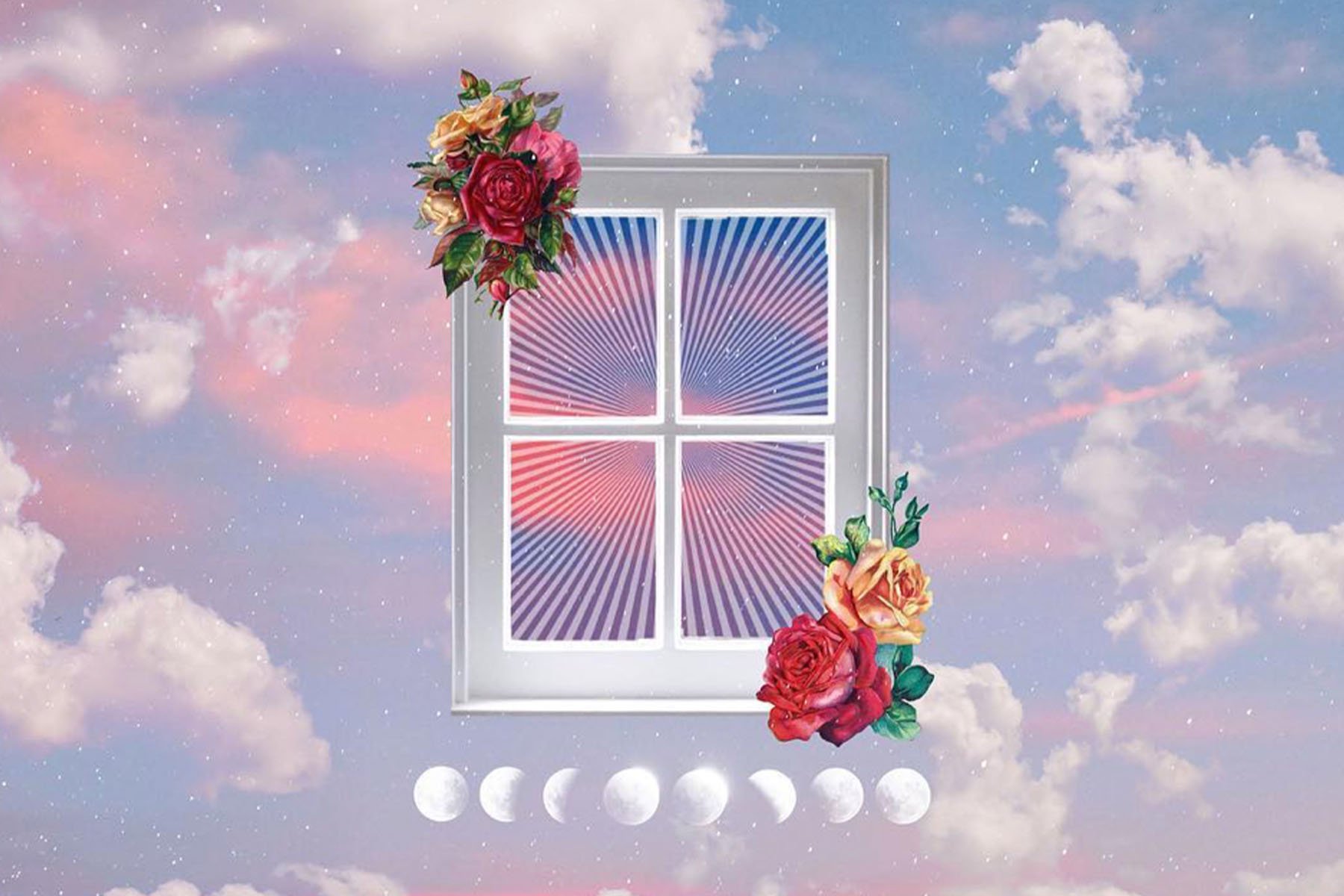 This is it: Summer is finally here! As we move from lively Gemini season into homey and smooth Cancer season, we're bound to see a shift happen from introspective, to emotional and "lovey dovey." (But it's not just sensitive Cancer that brings those feels though, numerology corroborates the shift this year too.) While the beginning of the month will be much slower, allowing for self-perception, the end of the month kicks things up with some major planetary shifts (including a retrograde!).
Read This Now: Your June Love & Sex Horoscope: True Romance Vibes
June starts us off with a new moon on June 3, in inquisitive Gemini. Channeling Gemini's natural curiosity and propensity to ask grand "life questions," this moon will likely have you thinking about the big picture. As this sign is all about groups, we've got the perfect group candle ritual to help you out.
Later in the month, on June 17, a full moon rises in the sky—taking on Sagittarius's quest for process as opposed to quick and dirty success. This, unfortunately, will bring some issues to a few signs in particular. In order to ground your energy and manifest what you want, check out our crystal ritual for this full moon.
All this seems pretty manageable, right? Just wait. June 21 is when everything hits the fan. Not only is it the day the sun moves into sweet Cancer, it's also the day of the summer solstice (woohoo, summer!), and the day Neptune turns retrograde.
With all of this happening at once, life can start to get a bit cray for the next couple months. That's why we asked a tarot reader to pull a card for every sign to focus on this summer. Side note: If you still need more help, you can always ask a tarot reader for a personal reading.
How the Planets Will Affect Your Sign in June 2019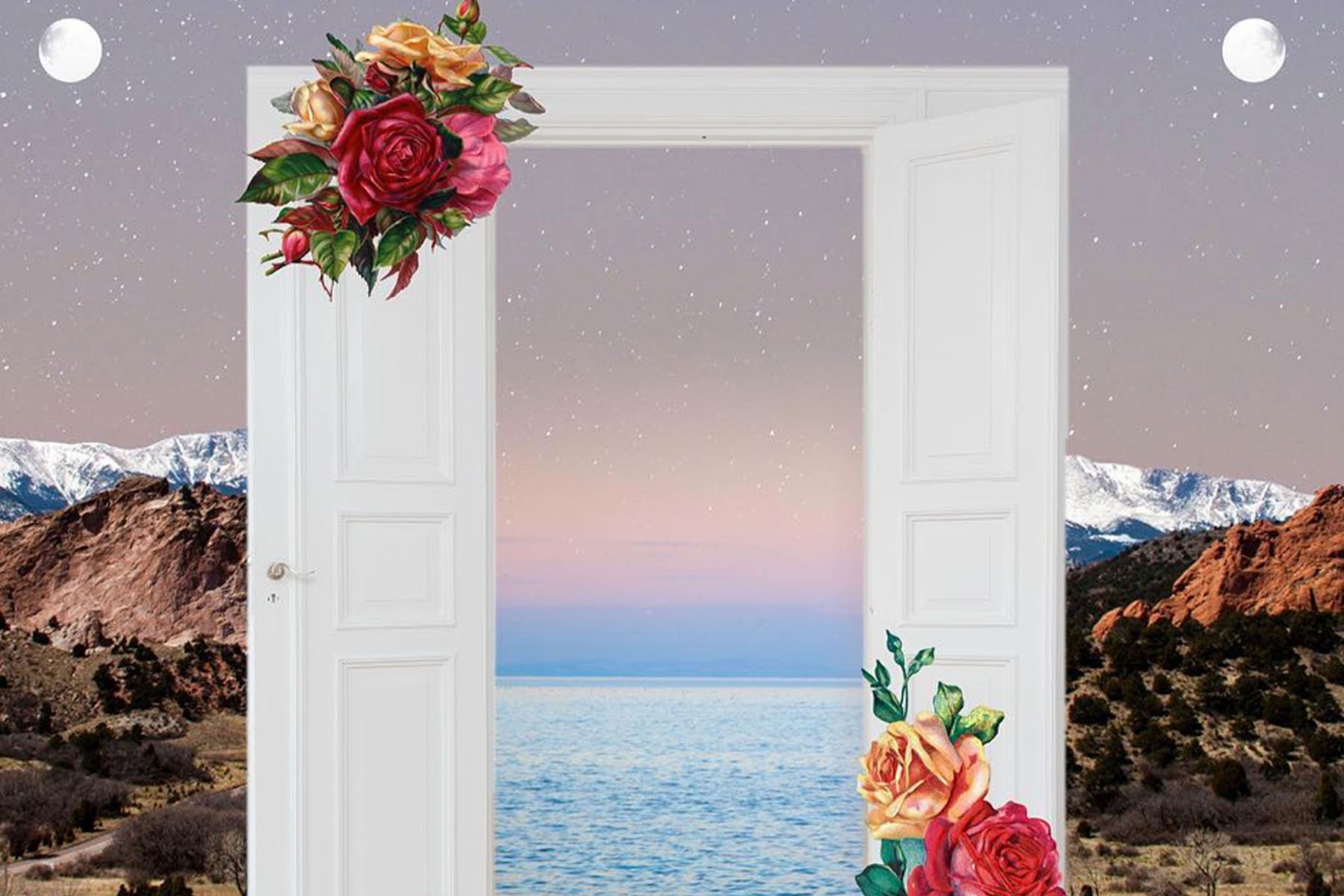 Courtesy of @emoji_of_a_wave
Aries (March 21 – April 19)   
Mars, Aries's ruling planet, runs through Cancer this month, so you'll likely be focused on matters of the home and the heart. The new moon presents an opportunity to share something important with a partner. The full moon may also bring about some serious conversations, but this time it may involve your family as it may regard something from your childhood. Overall, get ready to leave the past behind you.
Read your full Aries monthly horoscope for June.
Taurus (April 20 – May 20)   
It's time to embrace your potential in June, Taurus—something the new moon can help you do. In the beginning of the month, talk yourself up, bring in some self-care, pay attention to your needs. Because by the full moon at the end of the month, you may have to deal with more serious, financial matters.
Read your full Taurus monthly horoscope for June.
Gemini (May 21 – June 30)   
Is there anything better than enjoying your own season? Now that cosmic energy is flowing your way, the new moon in your sign asks you to really get introspective. As you contemplate life, you'll get a bit of a break mid-month when Venus enters your sign. Prepare for a lot of attention ? Lastly, that full moon helps you release old relationships or ways of thinking if you're having a change of heart.
Read your full Gemini monthly horoscope for June.
Read This Now: 21 True AF Gemini Memes That You Need to See
Cancer (June 21 – July 22)     
Are you feeling a little introspective these days, Cancer? It's no wonder! The new moon is charging an inward soul-searching journey for you. While the new moon prompts you to ask yourself the question, the full moon is going to help you see the answers. As the sun enters your sign, it's the perfect time to release any remaining emotional baggage.
Read your full Cancer monthly horoscope for June.
Read This Now: Hilarious Cancer Memes That Everyone Needs to See
Leo (July 23 – August 22)      
June's going to be a month of professional changes for you, Leo; you're feeling incredibly inspired to explore new ambitions these days! The full moon at the end of the month sparks a romantic situation that makes you feel like anything is possible. Be open to the possibilities!
Read your full Leo monthly horoscope for June.
Virgo (August 23 – September 22)   
Venus in Gemini at the beginning of the month makes you question whether you're still connected to your goals. What is success to you, Virgo? By the end of the month, that full moon brings the home into perspective, and your may feel some family pressure. In general, the month asks you to stick your ground and not focus on the past (or what other people want from you).
Read your full Virgo monthly horoscope for June.
Libra (September 23 – October 22)  
Finally, stability comes into play this month (a Libra's saving grace!); the new moon is here to free you of a financial or personal commitment that's taking its toll. Mid-month, the full moon brings to light some new information that you may not be open to at first—but keep an open mind. Enjoy this month of smooth sailing, that stability won't stick around in July!
Read your full Libra monthly horoscope for June.
Scorpio (October 23 – November 21)          
An interesting tie between Mars and Saturn midmonth will give you a fresh take on a sobering matter, perhaps legal. The full moon surrounds your self-worth and could make you question yourself in your creative vision. You've got this, Scorpio, you know what you're doing!
Read your full Scorpio monthly horoscope for June.
Sagittarius (November 22 – December 21)  
Get ready for an emotional month as the full moon travels through your sign. This could make you hyperaware of power struggles in relationships, or even a little paranoid about how other people are treating you. Thankfully, as the sun enters Cancer, this season change could help you dispel any negative thinking that may be more destructive than helpful. Some advice? Let it go.
Read your full Sagittarius monthly horoscope for June.
Capricorn (December 22 – January 19)        
As a structured Capricorn, it can sometimes be hard for you to let go and relax. Thankfully, the new moon in playful Gemini helps you prioritize your emotional wellbeing. And when Venus enters this sign on the eighth, you'll get even more into the romantic and self-love vibes. And that's a good thing, because once the sun enters Cancer, your relationships are going to become ever important.
Read your full Capricorn monthly horoscope for June.
Aquarius (January 20 – February 18)
It's been a financial and emotional whirlwind the past couple months, but rest easy knowing June is going to be much smoother. You may feel like taking a relationship to the next level once the new moon hits. Don't be scared, Venus in Gemini on the eighth can help you let those emotions out, Aquarius.
Read your full Aquarius monthly horoscope for June.
Read This Now: Who You Should Be Dating, Based on Your Moon Sign
Pisces (February 19 – March 20)      
The past may come into play during the new moon, which may ask you to confront some old family matters. Embrace the obstacle, Pisces—you'll find your way around it. The full moon asks you to reevaluate your career goals. But the feels come back as Cancer season could bring about some emotional baggage you were too eager to keep hidden.
Read your full Pisces monthly horoscope for June.
Lead photo courtesy of @emoji_of_a_wave