A Gemini New Moon Ritual to Get Your Social Life in Order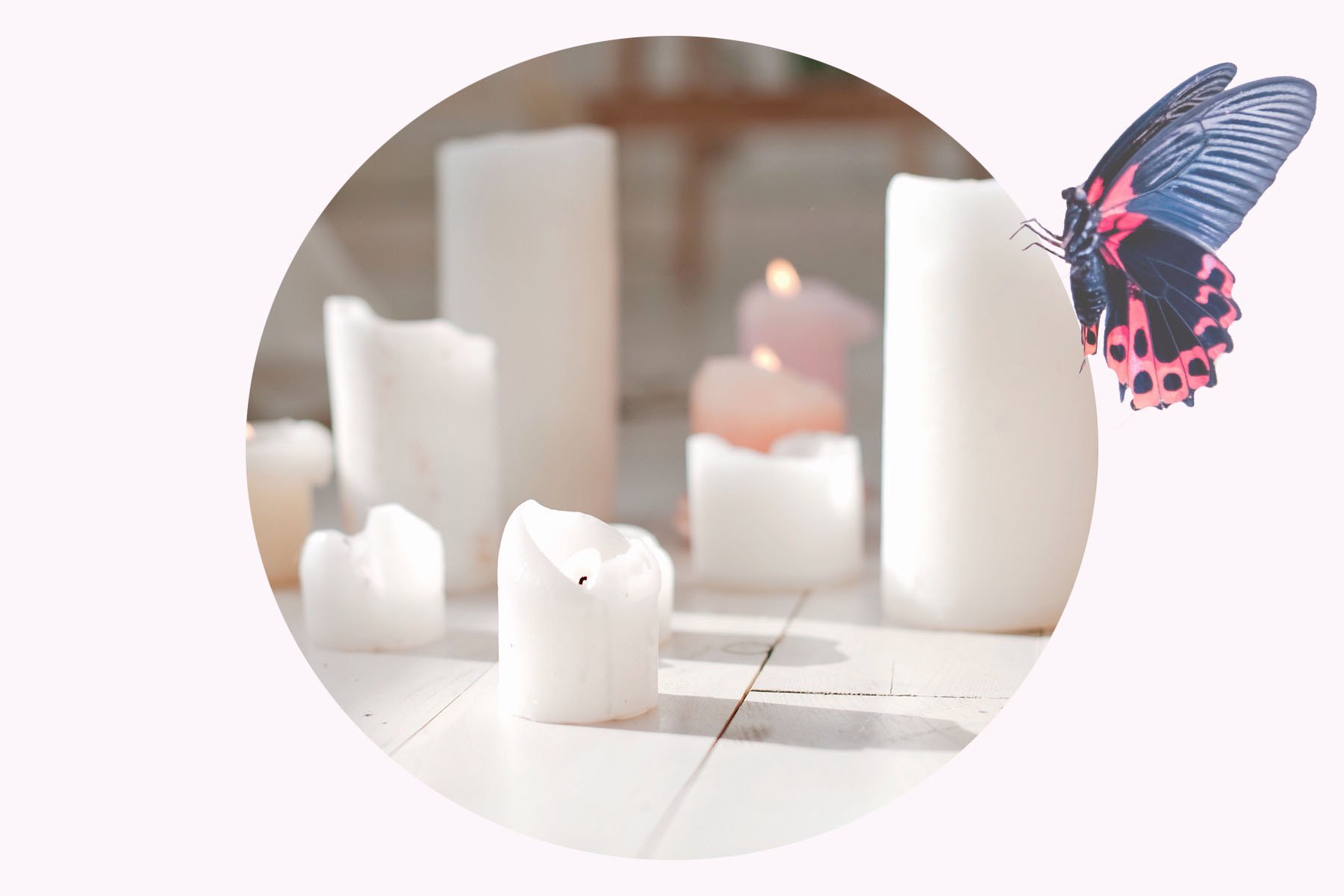 Being a social butterfly can take its toll! Lately, you've had your fair share of invites, parties, and get-togethers, galore. But with the new moon in Gemini on June 3, 2019 at 3:02 am PT, you'll have an opportunity to consider which of these social obligations are no longer serving you. Commonly known as a time to sit back and reflect, new moons also provide openings to consider where we feel emptiness and how we can fill those spaces with our desires. Under the influence of convivial Gemini, this month's new moon might inspire your inner social butterfly to come out and play in all new ways.
Read This Now: How to Make the Most of Every Moon Phase
With the abundant full moon on May 18 and the summer solstice our heels, there's an innate sense of energy building up, and if feels like a celebration is in order. But with all the excitement and charm that the sign of the Twins brings comes a need to maintain a balance between release and joy, and structure and progress.
For that reason, June's new moon is an important time to consider your choices and strategies—particularly in social groups (Gemini is the social sign of the zodiac, after all!). Figure out your intentions and boundaries within groups and intend to enforce them. Ask yourself: How do I fit into both my personal relationships and larger groups? Am I asking for what I need? Am I contributing in a way that gives back? You may discover that you have some valuable talents that could benefit others during this crucial moon phase.
It might also help to find out a bit more about your moon and how it affects you personally during new moons.
Read This Now: True AF Gemini Memes That Explain This Hated on Sign
Group Candle Ritual for the Gemini New Moon
Courtesy of Twenty20
Since Gemini season is all about strengthening our bonds with our community, this is a wonderful occasion to host a new moon get-together and celebrate with your tribe. There is power in numbers!
In this ritual, the dried herbs chosen are all great options to celebrate summer.
Side note: If you don't have a magical garden already, this is a great occasion to start one that you can use all year round!
Ingredients:
Instructions:
Before you begin any group work, make sure to sage your space. It's also a good idea to burn some while guests arrive.
Invite your guests to bring tea candles to a gathering the night of the new moon. Sprinkle the herbs you feel connected to on each candle.
Together, stand in a circle and light a fresh pillar candle (assuming your group has different intentions, a multi-colored candle is a good choice). Light the candle and pass it clockwise around the circle, with each person taking a moment to reflect on an intention or mantra. Once the candle has gone around the circle once, each person can use that candle to light their individual tea light. This can happen immediately, or you can allow everyone some additional space for reflection and set a space where they can do this in their own time. Let the candles burn until they go out.
While the candles burn, guests can fill individual sachets with their chosen herbs to take home and keep the magic going.
Gemini new moon affirmation:
I am strong in myself and my community. I learn and grow with the strengths of others and share my talents freely. Together we are one.
Lead photo courtesy of Twenty20; Design by Horoscope.com