September 2023 - A methodical energy will dictate your movements this month, dear Aquarius, as the Virgo sun activates your solar eighth house. Your ability to strategize, adapt, and negotiate will be heightened because these vibes are perfect for getting serious with professional pursuits, relationships, and personal goals.

Meanwhile, Venus ends her retrograde journey on September 3, heightening your charisma while providing you with an opportunity to move past any social or business snafus that have found you recently. You might also sense trust growing in your closest companionships, and conversations around commitment could come into focus once Mercury stations direct the next day, just after the Virgo new moon.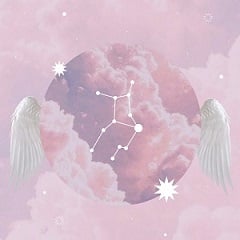 September Premium HoroscopeWe are not going to lie, the month ahead comes with its fair share of intense aspects! September is a month that will keep you on your toes.

The twenty-second marks the beginning of fall, as the sun migrates into Libra and the sector of your chart that governs spirituality. If you've fallen off the path with your mediation practice or sense of personal magick, these vibes can help you get back in the groove, though you'll need to be proactive about honoring the mystic within. A compassionate energy will also wash over you, making it a good time to act altruistically. Try to exercise patience whenever you're tested, finding strength in maintaining your emotional equilibrium.

Your words will pack a punch during the full moon on September 29, which takes place in Aries and your solar third house. Be mindful to keep a positive and supportive message, and consider taking on a new project or form of study to keep your mind happily occupied. However, you'll want to be on guard for moodiness or relationship tension as Venus and Uranus square off that day.

Standout days: 8, 15, 24
Challenging days: 1, 23, 26
Want a deeper look at your horoscope? Chat 1-on-1 with an astrology expert. Try it now. Click here and get 10 minutes for just $1.99.
More Horoscopes for Aquarius