July 2022 - You'll be in a compassionate and nurturing mood this month, dear Aquarius, as the Cancer sun illuminates the sector of your chart that governs service. Though you'll feel more sensitive to the needs of those around you, don't abandon your own desires while you're catering to others' or you could lose touch with your emotions.

Luckily, you'll have an opportunity to hold on to clarity and a desire for wellness beginning when sharp-witted Mercury enters Cancer on July 4. This planetary placement allows you to intuitively tap into what your mind, body and soul crave, though you'll need to be proactive about attaining such comforts.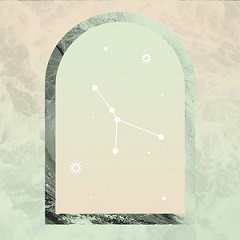 July Premium HoroscopeWe are not going to lie, the month ahead comes with its fair share of intense aspects! July is a month that will keep you on your toes.

The twelfth brings some excitement to your love life as Venus forms a supportive aspect to your planetary ruler Saturn. This celestial connection adds fun and fire to any romantic affair you're involved in, so be sure to plan something exciting for you and your sweetie (or bestie if you're currently single).

Unfortunately, a harsh square between Mercury and healing asteroid Chiron on that day could cause you to prioritize what others want over your own agenda. Remember to use your voice right now, even if it's to ask for something minor.

You'll notice a shift when the sun enters Leo and your solar seventh house on July 22. These vibes encourage you to catch up on your self-care through the next month, especially if you went above and beyond while taking care of others during Cancer season. You might also see more activity in your love life as the stars inspire you to lead with an open heart.

Standout days: 2, 10, 12
Challenging days: 1, 13, 30
Revive your love. Make this the year your love grows with a psychic love reading.
More Horoscopes for Aquarius