December 2022 - Get ready for a busy month, dear Aquarius, as the Sagittarius sun, Venus and Mercury move through the sector of your chart that governs community. This cosmic climate will amp up your social life and popularity as the holiday season continues to unfold, though you shouldn't pressure yourself to accept every invitation sent your way. You'll become more introverted once Mercury enters Capricorn on December 6, putting you in a quiet and reflective headspace. This planetary placement asks that you take stock of your current situation so you can enter the new year feeling wiser and even more motivated to succeed.

Though your desire for social gatherings will ebb and flow as the days continue to unfurl, the Gemini full moon on the seventh is poised to trigger your playful side. These vibes are perfect for spending quality time with your most valued companions, though your romantic life could also see some movement. Passions will flow freely as Luna cozies up to Mars, making it a good time for steamy love affairs. Just try not to invest too deeply in any encounters you have. They might not last the test of time.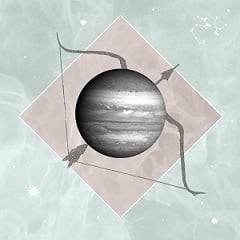 December Premium HoroscopeWe are not going to lie, the month ahead comes with its fair share of intense aspects! December is a month that will keep you on your toes.

You'll notice a shift once Capricorn season emerges on December 21, which will allow you to fly under the radar through the remainder of the year. Give yourself permission to work quietly toward your goals, vowing to fine-tune skills until you're ready to present new ideas or passion projects. It'll also be important that you focus on learning more about yourself as the Universe pushes you to acknowledge your strengths while overcoming weaknesses.

Standout days: 1, 12, 26
Challenging days: 8, 25, 29
Get to your authentic self with the guidance of a psychic advisor. Click here to get the 1st 3 minutes of your reading free!
More Horoscopes for Aquarius