February 2023 - You'll be in a relationship-oriented headspace this month, dear Leo, because the Aquarius sun shines brightly in your solar tenth house. This luminary placement can help you feel loved for your flaws, talents, shortcomings, and kindness as the stars fill your sphere with people who accept every angle of your personality. Meanwhile, Venus traverses through sensitive Pisces and the sector of your chart that governs profound bonds, carrying surface-level friendships or romantic connections into deeper, more meaningful waters.

A need to nurture your independence and identity could bring ripples to your social sphere during the Leo full moon on February 5. The vibe could get a little heated on this day, especially if you haven't had much time to yourself recently. Try to carve out a couple of hours for solitude, so you can reflect on the ways in which love has both positively and negatively impacted your life. If you feel as though you've been abandoning your interests or goals in favor of what's comfortable, you might need to adjust your priorities.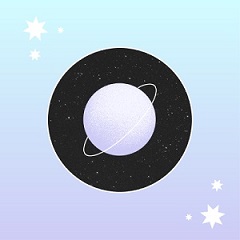 February Premium HoroscopeWe are not going to lie, the month ahead comes with its fair share of intense aspects! February is a month that will keep you on your toes.

You'll notice a shift when the sun enters Pisces and the sector of your chart that governs transformation on the eighteenth. You can expect to undergo an emotional overhaul throughout the next month as the sun illuminates thoughts and feelings you may have buried too deeply. Use this energy to finally let go of any grudges you've been carrying, understanding that your heart will benefit from focusing on yourself and your most loyal companions rather than fuming about people or situations that caused you sorrow in the past.

Standout days: 16, 18, 24
Challenging days: 3, 6, 13
Get to your authentic self with the guidance of a psychic advisor. Click here to get the 1st 3 minutes of your reading free!
More Horoscopes for Leo