May 2022 - You'll have cosmic support to build something solid in your professional life, dear Leo, because the Taurus sun activates your solar tenth house. This energy brings a lucrative and stabilizing energy to your career, helping you make steady headway toward your goals. However, this energy tends to move at a slower speed, so it will be important that you remain patient with each step. This is also a great time to work a little money magick around your income, so don't hold back if you feel drawn to light a candle and make a wish.

The vibe shifts significantly as Gemini season emerges on May 20, amplifying your position within your communities. Use this energy to build up your connections, but don't be afraid to share the wealth by linking any friends or colleagues you believe might benefit from the introduction. You might also feel inspired to invest in your neighborhood, choosing to support small businesses rather than give your hard-earned dollars to faceless megacorporations.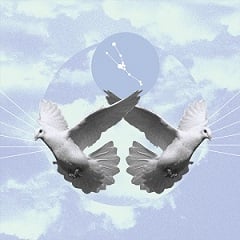 May Premium HoroscopeWe are not going to lie, the month ahead comes with its fair share of intense aspects! May is a month that will keep you on your toes.

Meanwhile, action planet Mars enters fiery Aries on the twenty-fourth, providing you with the motivation needed to implement any major changes you've been building up to. Don't be afraid to let go of the past in order to make room for the future, especially when it comes to your business dealings. While work will certainly be a major theme for you this month, you can also make the most of these vibes by focusing on your personal transformation and how you're hoping to evolve on a deeply profound level.

Standout days: 7, 13, 30
Challenging days: 8, 9, 15
Discover the transformational power within you and move on from heartbreak with a free psychic love reading!
More Horoscopes for Leo