June 2023 - Your month kicks off with lots of luck and some extra support from beyond the veil, dear Leo, as auspicious Jupiter cozies up to the North Node. This celestial union causes the winds of fate to blow, and you'll be in a unique position to communicate with the Universe exactly what you'd like that to look like. Don't be afraid to dream big as this energy unfolds, taking care to move boldly toward your ambitions while trusting that the stars have your back. Luckily, the Sagittarius full moon on June 3 can boost your ego a bit, providing you with enough courage to take a chance or two.

Get ready for some fun with matters of the heart when Venus enters your sign on the fifth, putting everyone in the mood for romance and connection. This planetary placement elevates your aura and allure, though on an internal level you'll want to reflect on what you deserve in a partner and whether or not your needs are being met. A harsh opposition to Pluto on that day could spell trouble for any relationships that are currently on the rocks, which could be a make-or-break moment for you and anyone you're entangled with.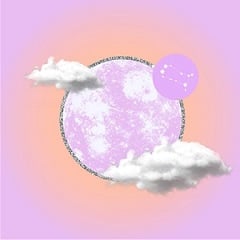 June Premium HoroscopeWe are not going to lie, the month ahead comes with its fair share of intense aspects! June is a month that will keep you on your toes.

You'll begin to feel more closed off as the sun enters Cancer and summer officially begins on June 21, inspiring you to spend more time in solitude. You can expect moments of enlightenment to stream though in the coming weeks, especially once Mercury enters the sign of the Crab five days later. This cosmic climate can also help you evolve past any thought patterns you need to release.

Standout days: 9, 17, 22
Challenging days: 7, 8, 18
Find out more about your sun sign. Speak to an astrologer for a 1-on-1 analysis. Click now — get your first reading for just $1.99!
More Horoscopes for Leo