5 Things Every Taurus Needs for Self-Care This Season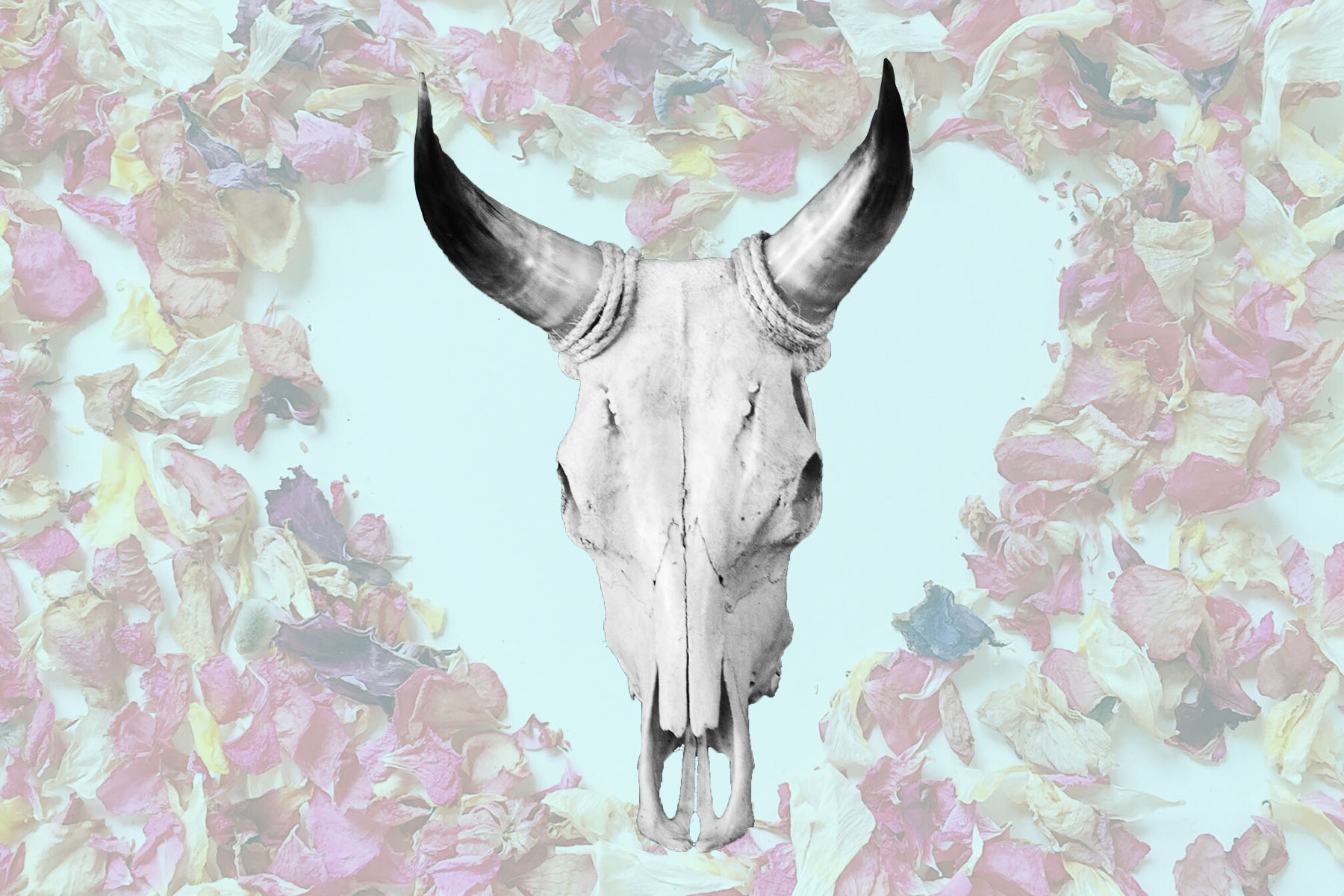 Prepare for a shift! From April 20 to May 21, the sun will travel through grounded and passionate Taurus. The season of Taurus—a sign ruled by Venus (the planet of love, beauty, and money)—will have you feeling more peaceful and driven to go after the things you value most. For that reason, this season inevitably bolsters our willpower, relationships, and supports our efforts to nail down success and security.
What Characterizes Taurus Season?
In contrast to the lightning-fast pace of Aries season, Taurus season encourages an appreciation of the present and the natural flow of the Universe. Because of this, Taurus season tends to be harmonious, earthy, relationship-oriented, and (to be fair) a bit stubborn. You may find yourself spending more time in nature or lazing around on a weekend morning, just because you feel like it. It's also common to resist progressing professional projects, relationships, or health routines—unless they're on your own time, of course.
What Taurus People Should Expect This Season
For those born under Taurus, your 2019 season will be marked by the double-retrogrades of two big planets: transformation-bringing Pluto and taskmaster Saturn.
On April 24, Pluto, which oversees our subconscious, renewal, and rebirth, turns backward until October 3, stirring you to take a mirror to deep-rooted psychological wounds, especially tied to power and desire.
Then, on April 29, Saturn, which rules discipline, rules, regulations, and challenging lessons, moves backward until September 17, urging you to reflect on personal disappointments, boundaries, what has held you back from accomplishing your greatest aspirations.
Both the Pluto and Saturn retrograde will have you doing some soul-searching around themes of higher learning, your personal belief system, and broadening your horizons, as the shift is occurring in your ninth house.
Self-Care Items to Help You Get Through Taurus Season
Facing the planetary ebb and flow of this season will be intense, Taurus, but you've got this. We've gathered a few items to help you get through this period of self-reflection and goal-meeting. (To be honest, you may still benefit from these items during this year's Taurus season, even if you weren't born with your sun in the fixed earth sign.)
Taurus Crystal Kit
Courtesy of Spirit Daughter
Spirit Daughter Taurus Crystal Kit, $22
Harnessing the power of the new moon in Taurus on May 4 can help you lay the groundwork to make your most burning wishes a reality. Working with crystals can amplify your intention-setting, and this kit from Spirit Daughter is specially curated to align with Taurean energy. It includes a pink opal (for peace and tranquility), lepidolite (to stabilize), jade (for luck and abundance), petrified wood (for grounding energy), and green onyx (for new beginnings and protection). The crystals can be used during meditation, in a mini-grid, or even in a vibration-infused bath.
Read This Now: The Most Powerful Crystals for Your Zodiac Sign
Goal Getter (A Productivity Journal)
Courtesy of Amazon
Goal Getter (A Productivity Journal)
, $7.19
While Mercury moves through your sign from May 6 to 21, your creativity is sure to flourish, kicking up the drive to put your most vivid ideas, dreams, and goals into words. Having paper and pen at the ready will be imperative for noting and organizing all the magic that's on your mind, making this the perfect time to invest in a productivity journal. Check off to-dos, set daily affirmations, and get inspired by the book's motivational quotes.
Read This Now: Inspirational Quotes for Taurus Season to Help You Stay Chill
Honeybee Gardens Amethyst-Infused Body Oil
Courtesy of Amazon
Honeybee Gardens Amethyst-Infused Body Oil
, $13.99
While your ruling planet Venus moves through your sign from May 15 to June 8, you're sure to feel especially attractive and charismatic—glowing, really! Relationship luck is on your side, and you'll be craving even more sensual downtime with bae. This crystal-infused oil—which can be used as a body, massage, or bath oil—could bolster your restorative time, thanks to its relaxing blend of tranquility-intensifying lavender, energizing lemon, and emotionally-stabilizing amethyst.
Skara Stress Relief Hemp Oil Chocolates
Courtesy of Amazon
Sakara Stress Relief Hemp Oil Chocolates
, $45
Let's be real: The indulgent side of you would never turn down chocolate. But with Saturn and Pluto's retrogrades through your ninth house of higher learning, there's no better time to experiment with CBD, which comes from either a marijuana or hemp plant, is non-psychoactive, and may offer anti-inflammatory, antioxidant, and antidepressant properties. These chocolates can be your perfect daily dose of calm.
Read This Now: The Best CBD Products for Your Sign
Original Love Drop Date Night Box 
Courtesy of Love Drop
The full moon in Scorpio, opposite Taurus, on May 18 may unearth previously unrealized and undiscussed secrets and desires, especially related to your most intimate one-on-one bonds, as it occurs in your seventh house of partnership. Exploring these desires through meaningful, heart-to-heart communication will be key, but sexy Scorpionic energy is sure to inspire intense physical expression, as well. For that reason, you might enjoy Love Drop's Date Night Box, which includes two designer sex toys, activities and games to play with your partner, samples of lubricants, chocolates, condoms, and featured writings to inspire intimacy. Another option for self-exploration: their Solo Sexual Self Care Box, which features one designer sex toy, three self-care items to stimulate sexual self-awareness, and education/self-care tips.
Original Love Drop Date Night Box, $64.99; Solo Sexual Self Care Box for Women, $39.99
Lead photo designed by Horoscope.com