November 2023 - Feel proud of what you've built while honoring your resilience, dear Libra, because Scorpio season promotes themes around gratitude, prosperity, and self-worth. This cosmic climate is also perfect for rewarding yourself for any recent accomplishments, so don't hesitate to indulge now and again if the impulse should arise. You'll feel particularly elevated once Venus enters your sign on November 8, promising to upgrade your popularity, charisma, and sense of balance. This planetary placement also bodes well for your love life, though you might need to make the first move when it comes to shy crushes.

Your mind will light up once Mercury enters Sagittarius on the ninth, bringing an inquisitive yet wise energy your way. Share your intellect with the world through stimulating conversation, and don't hesitate to pick the brains of any interesting people who land in your path. Your voice will also spread far throughout the coming weeks, making it a good time to advocate for yourself and issues that are important to you.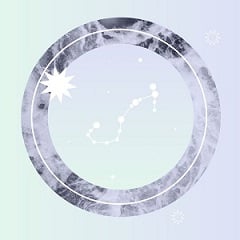 November Premium HoroscopeWe are not going to lie, the month ahead comes with its fair share of intense aspects! November is a month that will keep you on your toes.

Consider setting financial intentions during the Scorpio new moon on November 13, asking the Universe for assistance with these goals. You'll sense a shift once Sagittarius season kicks off on the twenty-second, putting you in a social and communicative mood. Mark your calendar for the Gemini full moon on November 27, which acts as one of the most sacred and spiritually fulfilling days of the year for you. If it has been a while since you connected with your mystical side, now would be the time to do so, honoring the divine forces that exist in and around you.

Standout days: 6, 28, 29
Challenging days: 3, 10, 22
Now get a FREE personalized analysis from an Astrologer — based on your Horoscope. Start now.
More Horoscopes for Libra