January 2023 - Plan on structuring your New Year's resolutions around healing, dear Libra, because four celestial bodies are moving through Capricorn and your solar fourth house. Though these vibes might inspire you to nurture others, your energy would be better spent catering to your own emotional, mental, and physical needs. A desire to move slowly and lounge at home could also come into play, and you'll want to listen to your body when it tells you that it's time to lay low. There's also a good chance that your mood will fluctuate, shifting from closed off and desensitized to emotionally charged and full of gratitude. Give yourself permission to ride these waves, and try not to get upset by how others are feeling.

A rush of auspicious energy finds you when Mars ends its retrograde journey through the sector of your chart that governs spirituality on January 12. If you've been feeling uninspired or unmotivated through the last two and a half months, this cosmic shift can help you reclaim your optimism and lust for life. You should also see an increase in your luck as the stars conspire to make up for any headaches caused by this planetary backspin.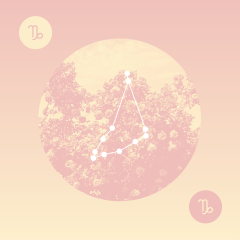 January Premium HoroscopeWe are not going to lie, the month ahead comes with its fair share of intense aspects! January is a month that will keep you on your toes.

Your creative mind becomes more active beginning when the sun moves into Aquarius and the sector of your chart that governs self-expression on the twentieth. This solar placement can also cause your social life to pick up, and new connections could manifest randomly and at any moment. These vibes are also great for indulging in a little fling, so don't feel guilty about firing up your dating apps for a bit of fun.

Standout days: 2, 4, 9
Challenging days: 10, 13, 14
Get to your authentic self with the guidance of a psychic advisor. Click here to get the 1st 3 minutes of your reading free!
More Horoscopes for Libra