May 2022 - This month could put you in a transactional headspace, sweet Libra, because the Taurus sun activates your solar eighth house. This cosmic climate won't have you in the mood to mince words or play games, bringing out an uncharacteristic directness that could throw your loved ones and colleagues for a loop. Don't feel guilty about stepping into your personal power, negotiating, or advocating for yourself, especially if you feel as though others haven't been taking you seriously of late. Just try not to let a desire to cut to the chase take away from your ability to engage in pleasantries, since not everyone will be in the same place as you.

Your heart will have plenty of room for romance and connection beginning when Jupiter enters Aries and the sector of your chart that governs love on May 10. Whether you're dating or in a stable partnership, this planetary placement brings some sparkle to your aura, helping to breathe new life into your connections. These vibes can also strengthen any chemistry that exists between you and that special someone, and your charm and charisma can reach new heights. However, you should be cautious about rushing into a commitment just because someone sweeps you off your feet, no matter how tempting it might be.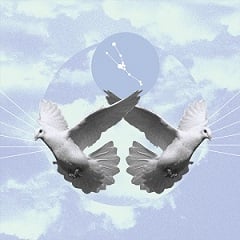 May Premium HoroscopeWe are not going to lie, the month ahead comes with its fair share of intense aspects! May is a month that will keep you on your toes.

A shift occurs as the sun makes its way into Gemini and the sector of your chart that governs spirituality on the twentieth. Keep your eyes open for signs from beyond. The universe will be in the mood to guide and assist you right now. However, your intuition could take a hit if you don't honor your logic, though marrying the two will elevate your energy exponentially.

Standout days: 1, 2, 7
Challenging days: 12, 19, 27
Love is calling your name. Get an accurate prediction today!
More Horoscopes for Libra