June 2023 - Gemini season will act as a magical time for you, dear Libra, as the sun moves through the spiritual sector of your chart. Your intuition will grow as each day passes, and the Sagittarius full moon on June 3 is sure to bring forth moments of enlightenment. This lunation can also help unlock your ability to decode messages from beyond the veil, so be sure to ask the other side for specific guidance if you're in need. Meanwhile, Mercury enters the sign of the Twins on the eleventh, furthering these sentiments while giving you an added level of insight when it comes to the thoughts and feelings of your family and friends.

Circle June 17 on your calendar as a day for mysticism as the Gemini new moon rises in our skies. This astrological event is particularly sacred for you, and the intentions you set on this day are likely to take you down fantastical and serendipitous paths. However, you'll need to stay organized in your agenda if you want to see real results as Saturn enters its retrograde motion through Pisces that day. It will also be important that you maintain reasonable expectations for yourself and remember to support your body and immune system during times of stress.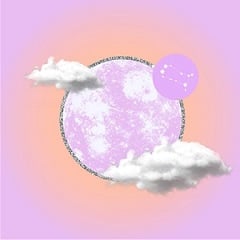 June Premium HoroscopeWe are not going to lie, the month ahead comes with its fair share of intense aspects! June is a month that will keep you on your toes.

You'll sense a shift when the sun enters sensitive Cancer on the twenty-first, reconnecting you with your pragmatic side and drive for success. If the last few weeks had you moving with your head in the clouds, this solar placement asks you to apply structure to your dreams. Allow your strategic mind to take over when Mercury moves into the sign of the Crab five days later.

Standout days: 2, 17, 27
Challenging days: 5, 7, 25
Find out more about your sun sign. Speak to an astrologer for a 1-on-1 analysis. Click now — get your first reading for just $1.99!
More Horoscopes for Libra