November 2023 - Scorpio season acts as one of the most sensual and passionate times of the year for you, dear Taurus, as the sun activates your solar seventh house. These vibes are all about leading with an open heart and experiencing love on a deeper level, whether you're directing these emotions toward yourself, your best friends, or that special someone. Just remember to give your body some extra attention once Venus enters Libra on November 8, urging you to fully embrace wellness.

Mercury migrates into boisterous Sagittarius on the ninth, which will have you dreaming big for the future. Don't be afraid to follow through on cutting-edge ideas or advocate for yourself, understanding that your voice is your power throughout this astrological era. Conversations about commitment can also come into play, but try not to take on more relationship or business responsibilities than your bandwidth can handle. Be sure to set intentions around matters of the heart under the Scorpio new moon on November 13.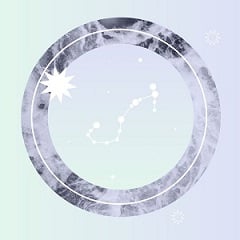 November Premium HoroscopeWe are not going to lie, the month ahead comes with its fair share of intense aspects! November is a month that will keep you on your toes.

The sun enters Sagittarius on the twenty-second, changing the way you perceive ego. Allow yourself to move through shifts both inward and outward, understanding that the energy at play is molding you into a stronger and wiser version of yourself. Just remember to take action toward the path you seek most once Mars enters the sign of the Archer on November 24, allowing this personal evolution to be fueled by passion and creativity. Also, check in with your finances during the Gemini full moon on the twenty-seventh, but remember to focus on self-worth as well.

Standout days: 2, 25, 29
Challenging days: 3, 4, 11
Questions about your Horoscope? Get a FREE analysis by an expert Astrologer. Let's chat.
More Horoscopes for Taurus