September 2022 - You'll be busy with crafts, passion projects and creative endeavors this month, dear Taurus, as the Virgo sun shines bright in your solar fifth house.

This luminary placement can trigger the artist within you, inspiring you to pick up new projects at home. You'll feel more detail oriented than usual, though you should be mindful that a drive for perfection doesn't take the fun out of your latest endeavors. Feeling good in your body will also be a priority and have a direct impact on your energy level and confidence.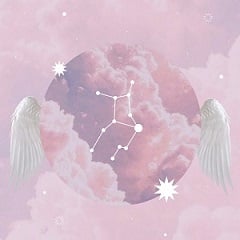 September Premium HoroscopeWe are not going to lie, the month ahead comes with its fair share of intense aspects! September is a month that will keep you on your toes.

September 9 marks the beginning of Mercury's retrograde journey through Libra, which is poised to bring some disruption to your daily routine and wellness goals. Finding time for yourself could feel particularly challenging, especially if others rely on you to take care of them. An increasingly busy schedule could make it difficult to eat well, meditate or exercise, and you might need to plan ahead in order to find time for yourself while nurturing your body.

The twenty-second marks the beginning of Libra season, presenting you with an opportunity to reclaim harmony. These vibes will feel particularly pronounced when it comes to your professional life, making it a good time to reorganize your workspace. Elevating the aesthetic of your desk can help you feel more calm throughout the week, so it might be time to invest in a few crystals or aromatherapy tools. If you've been struggling with tension with your colleagues, this astrological period can help soothe out these rifts, though you might need to go the extra mile to establish peace.

Standout days: 4, 10, 25
Challenging days: 16, 24, 30
Get to your authentic self with the guidance of a psychic advisor. Click here to get $10 free!
More Horoscopes for Taurus