May 2022 - This will be an exciting month for you, dear Taurus, because the sun makes its way through your sign and brings attention and new activity your way. May 5 will feel particularly thrilling thanks to a cosmic alliance between the sun and revolutionary Uranus, which is bound to shake things up in your personal life. These vibes are ideal for going off-script, so don't feel guilty if you opt for adventure over responsibility, if only for a day.

The Scorpio full moon on the fifteenth brings intensity to your relationships, helping you connect with your partner or bestie in profound ways. However, these vibes could also put you in a private or secretive mood, causing you to pull away from your nearest and dearest. If you find yourself walking a solitary path during this lunar event, make sure you're using the time to embrace self-love. Venus, your ruling planet, is cozied up to healing asteroid Chiron in the sector of your chart that rules the subconscious. This can act as a cosmic salve for whatever it is that's ailing you internally.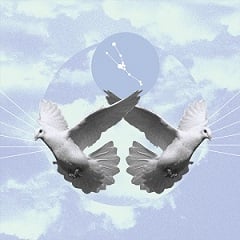 May Premium HoroscopeWe are not going to lie, the month ahead comes with its fair share of intense aspects! May is a month that will keep you on your toes.

You'll feel a shift when the sun enters Gemini on May 20, activating the sector of your chart that governs finances, your sense of security, and the material realms. While this solar placement is excellent for making informed financial decisions, restructuring your budget, and negotiating for a higher salary, the vibe could also get a little uptight. Remember to check in with your body and mind each day to make sure you're not holding on to any physical symptoms of stress, especially if money is making you feel particularly wound up.

Standout days: 1, 5, 11
Challenging days: 15, 22, 27
Dig deep into matters of the heart with a psychic love reading. Get an accurate prediction today!
More Horoscopes for Taurus