June's Full Moon Might Be Difficult for These 4 Zodiac Signs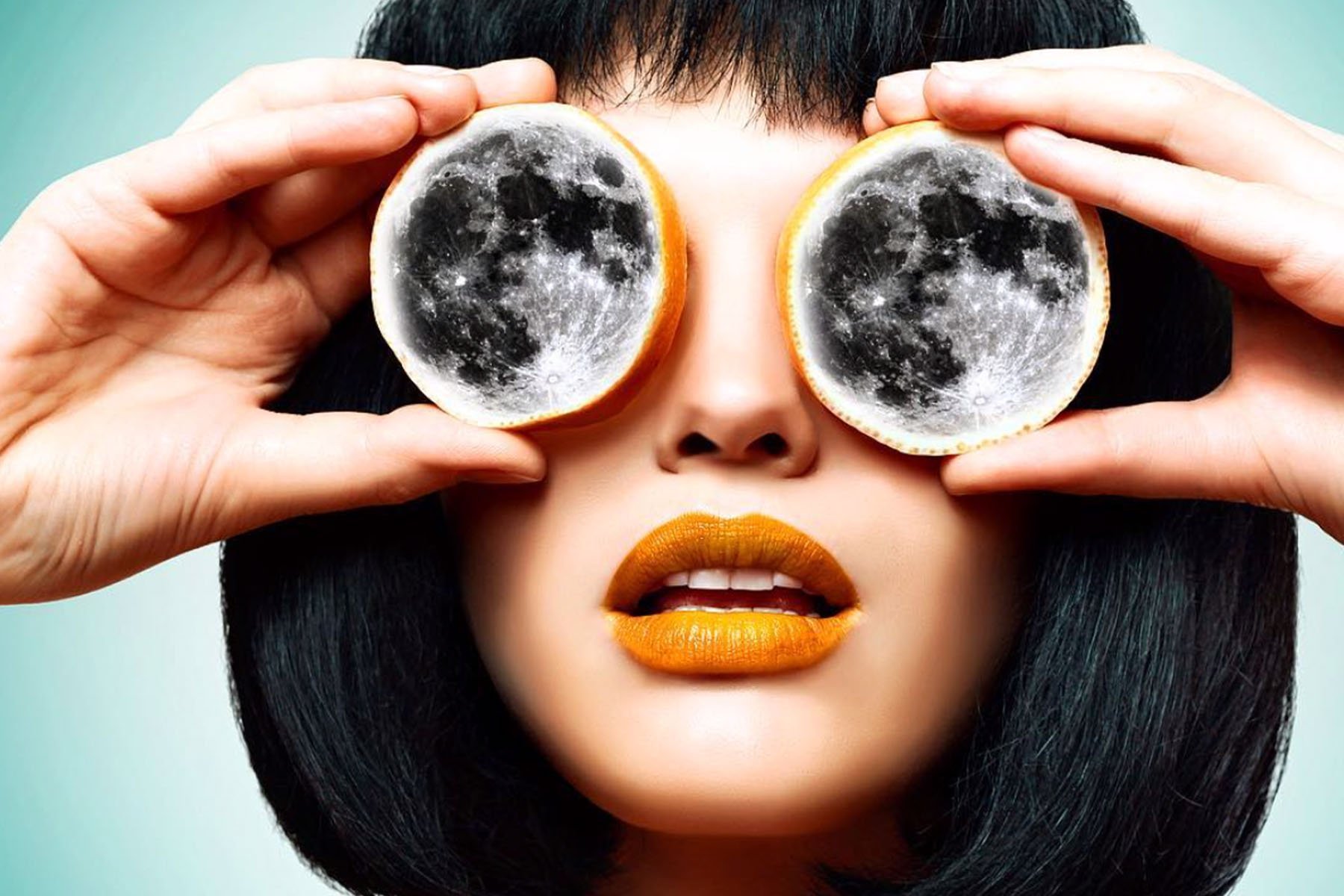 Typically, a full moon marks expansion in our life by making very small course corrections. Think of hiking up a mountain: The switchbacks in the trail can seem irritating—it's faster just to go up in a straight line, but it's not necessarily possible. On June 17, 2019 at 1:31 am PT, the full moon in Sagittarius will ask you to embrace the switchbacks as much as possible and put focus on the process rather than the speed of which things are happening.
This road is particularly interested in success in education, career advancement, and deeper connections in relationships. It's can be hard to be patient for sure, but if you move slowly, progress will be made. Unfortunately, a "slow and steady" attitude isn't really the forte of Aries, Gemini, Libra, and Aquarius signs and could give them a hard time. (Sags are impatient too, but luckily this empowering full moon is in their sign!).
What the Sagittarius Full Moon in June Means for Everyone
Channel the tortoise instead of the hare in this race, and you'll win. Luck and success will come your way when you read the fine print, think before you speak, and seek to understand other people's point of view.
This moon marks a period of expansion (full moon conjunct Jupiter) through making small course corrections (inconjunct Mars). Though the road may be difficult, the good news is that there's plenty of opportunity for growth. And with Jupiter, Saturn, and Neptune all sitting at the same degree, speaking to each other as if they were a committee, you can easily turn "nos" into "yeses."
Travel is also highlighted during this time (makes sense since the full moon is in the zodiac's adventure sign), especially to new places. Because Jupiter (planet of luck) is halfway through Sagittarius, you may be signing an agreement which benefits you and another person or company.
Overall, work and responsibility will get in the way of fun for the next couple weeks, but only briefly.
Read This Now: Why Do Full Moons Bring SO Many Feels?
How the Sagittarius Full Moon Will Affect Your Sign 
Courtesy of @becca_reitz
Aries
With a few tweaks (and some patience), you can make a report or project for work completely stellar. In order to make the most of it, ask a close friend for advice. During this full moon, you may feel a desire to attend religious services or spiritual retreat, which could be beneficial for you to renew your connection with the Universe. Finally, a message from a past relationship brings back some memories.
Read This Now: What You Can Learn From Your Ex, Based on Their Zodiac Sign
Taurus
The full moon brings opportunities for income growth through spreading your message or posting your resume—now is the time to market your skills, Taurus! Though the position isn't exactly what you wanted, think of it as just one switchback on the hike to your dream future. Your hunch is correct, but avoid gambling especially with the rent money. (If you have to gamble, though, you might want to read this first.)
Gemini
Intimate, relationship energy is strong this month—so be prepared to face some feels. (Just don't go overboard before analyzing the situation.) You have opportunities to meet someone new, and although they aren't exactly as you pictured, the chemistry is certainly there. If you're already in a love relationship you will be called upon to make a compromise for your beloved. This may involve a move or transfer.
Find out what will happen this summer from a real psychic.
Cancer
Now is the time to improve your health through small adjustments in your daily routine. Connect with a friend and go to exercise classes together. Sleep improves when you set up a bedtime routine (and maybe a new memory foam pillow
). Keep focus on the movies you watch Cancer, as a profound message comes to you from one of them.
Leo
This full moon can bring tons of fun and enjoyment for Leos. Is it time to take a vacation? This may mean putting in some extra hours one week to be free from work the next. Friendships are highlighted here, and you feel loved and accepted. An unpleasant dream during this period isn't prophecy, it's indigestion. Go ahead and ignore it.
Virgo
Career energy is heightened right now Virgo, which makes it a perfect time to ask for a raise, consider a transfer, or find another job entirely. To do this, business networking can prove to be very helpful, even if you don't find it that fun. Finally, a family matter is resolved to your satisfaction.
Libra
A project around education, learning, or teaching is completed and now you can move on to other things. You have a possibility of signing a contract for employment, a purchase, or another project. Negotiate what you want; good things take time and care. Work obligations threaten your travel plans, so either get trip insurance or switch shifts with someone.
Read This Now: What You Should (and Shouldn't!) Do During a Full Moon
Scorpio
Hurray, this is a positive financial period for you! You have opportunities to make money through a side business or selling something valuable. And while you may be tempted to overspend now Scorpio, don't be impulsive. Consider other ways of gaining what you want without spending too much. What's more, listen to investment advice.
Sagittarius
This is the most important four-week period for you this year. The seeds you plant (for new job, improved relationships, and personal growth) can sprout into real benefit for you. In order to reap the best benefits, try out many new things this month—that means focusing on experiences rather than material things. Why? Visiting a new place will bring a message from the Universe.
Capricorn
This month, Capricorn, you have a very active guardian angel. This could mean you're involved in some risky behavior or that you're taking calculated risks with your career or love life. Don't get too wrapped up in what "could be." Take some quiet time in meditation to come back to center. (Visiting a body of water or trying out a sound bath might be the best way to do this.)
Read This Now: The Best Careers for a Capricorn
Aquarius
Your creative energy (fertility related or art related) is super strong this month. So whatever you want to attract, make sure you're using your sociable skills to put your thoughts out on social media in order to connect with like-minded people. Practice continuing a work/life balance by doing something fun and different each week. Finally, a friend from your past seeks to reconnect.
Pisces
Thanks to this full moon, some awesome work success is heading your way, Pisces! This might include a job promotion or a surprise promotion for your business. For instance, you may be called upon to give a talk or to lead a group. While the offer given to you isn't your first choice, it'll benefit you to jump head first. If you get some coaching from an experienced friend, it'll seem less daunting. Also, a romantic relationship improves!
Lead photo courtesy of @artfucker