July 2022 - You could find yourself in a transactional headspace this month, dear Archer, as the Cancer sun illuminates your solar eighth house. This luminary placement is great for helping you identify imbalances in your emotional connections as you examine who in your life gives as much as you do.

Unfortunately, you'll also feel a touch more sensitive than usual, which could result in obsessive, possessive or jealous behavior if you're not careful. Nostalgia might also creep in at any moment, though you should resist the temptation to snoop on past romantic or platonic partners, no matter how tempting it might be.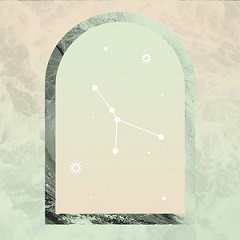 July Premium HoroscopeWe are not going to lie, the month ahead comes with its fair share of intense aspects! July is a month that will keep you on your toes.

Themes of commitment will begin to manifest when sweet Venus enters watery Cancer on July 17. If you've been casually dating, this could be the celestial event that inspires you to commit to someone special. Your heart hungers for intimate connection and nurturing. Should you find yourself in the midst of a breakup, the energy at play can help you expedite the process of mending your heart, though you'll need to be okay with releasing your ex mentally, emotionally and spiritually.

The vibe begins to feel lighter and more playful when Leo season officially kicks off on the twenty-second. This solar placement asks you to open your heart while encouraging your ego to come out for some fun. Give yourself permission to flirt shamelessly if it brings you joy or confidence, but don't go too far if you're in a serious partnership lest you be accused of having a wandering eye.

Standout days: 10, 11, 31
Challenging days: 8, 9, 12
It's complicated -- but it doesn't have to be. Find out more with a psychic love reading, on us!
More Horoscopes for Sagittarius