September 2022 - Maintaining your space will have a huge impact on your mental health this month, dear Gemini, as Virgo season activates your solar fourth house.

The state of your home is likely to fluctuate along with your mood, resulting in a tidy interior when you're on top of your business or a scattered mess when you're overburdened with work and responsibilities. However, these effects go both ways, which means keeping your abode clean will do the same for your aura. Fortunately, people will be in the mood to help you right now, but you'll need to be vocal and ask for assistance. Don't be afraid to ask your roomie to do a few extra chores, though you might need to pick up the slack at another time.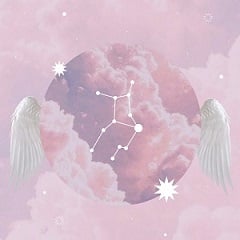 September Premium HoroscopeWe are not going to lie, the month ahead comes with its fair share of intense aspects! September is a month that will keep you on your toes.

Your planetary ruler Mercury goes retrograde in Libra on September 9, which could bring some insecurities and ego issues. Remember to be kind and compassionate with yourself during this time, especially if your confidence begins to falter. On the plus side, this planetary backspin presents the ideal time to revisit creative projects that have fallen by the wayside as your imaginative spirit stirs from its slumber. You'll also have an opportunity to reconnect with old friends as the Universe pushes you to embrace the people and activities that fill your heart.

Fall makes its debut when the sun enters Leo and your solar fifth house on the twenty-second. Get ready to grow on a creative, opinionated and social level throughout the next several weeks. This luminary placement could also bring a new fling into your life, making it a good time to update your dating profile.

Standout days: 15, 22, 26
Challenging days: 2, 17, 18
Get intuitive advice to guide your personal journey.
More Horoscopes for Gemini