January 2023 - You'll feel galvanized by the idea of transforming your life as the new year kicks off, dear Gemini, thanks to a series of celestial bodies traveling through Capricorn and your solar eighth house. This cosmic climate has a destructive yet cleansing energy, providing you with an opportunity to unapologetically cut ties with anyone or anything that is no longer serving you. Don't feel bad about implementing strict boundaries, blocking old flames, and removing yourself from unhealthy situations, because doing so will provide you with a great sense of relief and the freedom to move forward unhindered by these sources of drama.

Though the retrograde journey of Mars through your sign might have left you feeling tired, out of sorts, and more temperamental over the last two and a half months, you'll have a chance to reclaim your groove when this passionate planet heads direct on January 12. The changing of these cosmic winds can help you become more excited about the future, allowing you to reconnect with your motivation and that which inspires you. Though your gut might tell you it's time to move full speed ahead with your goals, it might be wiser to proceed with caution, because the funky vibes of this planetary backspin will linger until March 15.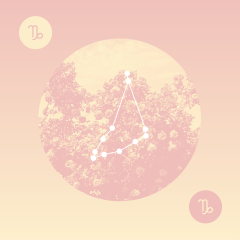 January Premium HoroscopeWe are not going to lie, the month ahead comes with its fair share of intense aspects! January is a month that will keep you on your toes.

The stars conspire to shower you with luck and support starting when the sun moves into Aquarius and the spiritual sector of your chart on the twentieth. Use this solar placement as an excuse to embrace your mystical side, because the Universe is eager to guide and communicate with you.

The Aquarius new moon on January 21 is a particularly sacred day for you, so be sure to light a few candles, recite positive mantras, and set your intentions for the future.

Standout days: 1, 7, 12
Challenging days: 6, 11, 26
Get to your authentic self with the guidance of a psychic advisor. Click here to get the 1st 3 minutes of your reading free!
More Horoscopes for Gemini