May 2022 - This month could be an intriguing one for you, dear Gemini, because the Aries sun shines a light in the sector of your chart that governs secrets, revealing information that was once hidden. Even the subtlest of clues could crack open a mystery you've been struggling with, so be sure to pull at any threads that pique your interest or intuition. These sentiments could feel particularly pronounced when the sun cozies up to unpredictable Uranus on May 5. It could lead to moments of clarity that strike like lightning.

Mercury, your ruling planet, enters its retrograde motion while traveling through your sign on the tenth, which is sure to leave you feeling a touch out of sorts. Watch out for low energy levels, brain fog, miscommunication, errors, and clumsiness now as the universe plagues you with some cosmic funk. Luckily, this energy will also give you full permission to reflect, providing an opportunity to tie up any loose ends in your personal life.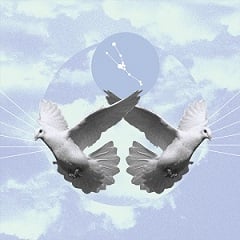 May Premium HoroscopeWe are not going to lie, the month ahead comes with its fair share of intense aspects! May is a month that will keep you on your toes.

The sun enters your sign on May 20, asking you to embrace joy in all its forms. With your birthday just around the corner, now would be an ideal time to tap into your gratitude and consider your goals while asking the other side for a little bit of help achieving them. The universe will be in the mood to bless you during the Gemini new moon on the thirtieth. This provides the perfect opportunity to set a few personal intentions to help evolve and refine your image as you enter a new chapter and journey around the sun.

Standout days: 21, 22, 29
Challenging days: 3, 4, 14
Revive your love. Make this the year your love grows with a psychic love reading.
More Horoscopes for Gemini