May 2023 - Though you're typically one of the more reserved and responsible members of the zodiac, dear Virgo, give yourself permission to expand your horizons and enjoy yourself while Taurus season activates your solar ninth house. These vibes are all about elevating your mind, body, and soul, so be sure to hunt for new experiences and ways of thinking.

The Scorpio full moon eclipse on May 5 could have a profound impact on how you think, giving you an opportunity to release outdated views in order to evolve your psyche. Deep conversations are also likely to manifest during this time, so be sure to open up with the people you trust most.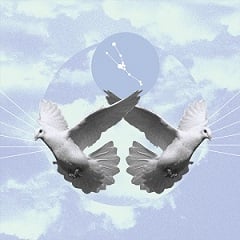 May Premium HoroscopeWe are not going to lie, the month ahead comes with its fair share of intense aspects! May is a month that will keep you on your toes.

A flirtatious and sweet energy will permeate your social sphere as Venus migrates into Cancer on the seventh, creating the perfect excuse to put yourself out there if you're on the hunt for love. If you're already coupled up, consider doing some volunteer work with your sweetie, strengthening your bond as you work together to make your community a better place.

Meanwhile, Mercury ends its retrograde reign of terror on May 14, recalibrating your third eye if this planetary backspin played games with your intuition. Use the Taurus new moon on the nineteenth to set intentions that are important to you, because the Universe will be eager to guide and support you.

Plan on working under the radar toward your goals once Mars enters Leo on May 20, encouraging you to keep a few secrets. You'll feel more comfortable workshopping ideas without others peeking over your shoulder, giving you a chance to fully embrace the creative process. Luckily, setting boundaries and maintaining your guard will be easier once Gemini season starts on the twenty-first, activating your solar tenth house.

Standout days: 1, 12, 18
Challenging days: 5, 11, 25
What does your horoscope mean? Get a personalized interpretation. Click here and get your first reading for just $1.99!
More Horoscopes for Virgo