May 2022 - You can be a master manifester this month, dear Virgo, because the Taurus sun shines brightly in the sector of your chart that governs spirituality. These vibes can create a portal-like connection between you and the other side as the universe looks for ways to guide and support you. However, you'll need to back up your dreams with any work required to achieve them. While the powers that be might send you the opportunities you ask for, you won't see any actual payoff unless you can keep up with the responsibilities that inevitably come with every blessing.

Unfortunately, this month won't be without its tests, because your ruler Mercury heads retrograde on May 10. This planetary backspin could create issues in your professional life, plaguing your career path with new obstacles. Luckily, this energy can also present you with an opportunity to break patterns and learn from past mistakes, giving you a chance to overcome such hurdles. Survive this cosmic climate by staying centered, monitoring your stress levels, going early to the office, and proofreading every communication before sending it.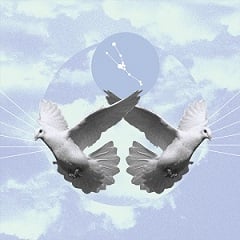 May Premium HoroscopeWe are not going to lie, the month ahead comes with its fair share of intense aspects! May is a month that will keep you on your toes.

Gemini season manifests on the twentieth, bringing more cosmic activity to your career. This solar placement can help you reconnect with your vitality around the office, though you'll need to lean into the parts of your work that bring you the most joy. This energy can also make it easier for you to make headway on your employment goals. It's important that you be willing to put yourself out there while reaching for any opportunities or positions that you want and deserve.

Standout days: 12, 20, 25
Challenging days: 10, 11, 29
Learn to love yourself and attract your perfect relationship with a free psychic love reading!
More Horoscopes for Virgo