October 2022 - You'll be in the mood to slow down and embrace the sweeter side of life this month, dear Virgo, as the Libra sun and Venus travel through your solar second house. These vibes are all about soft sweaters, pumpkin spice lattes and the golden hues of fallen leaves as the stars push you to indulge your senses while admiring the world around you. Treating yourself to the occasional luxury will also help boost morale, allowing you to enjoy the fruits of your labor.

While the cosmic climate at play will certainly have you reaching for your wallet more often than usual, opportunities to grow your finances are also liable to pop up. However, expanding upon the foundation that you've already built will take some intellectual maneuvering on your end, especially when it comes to making investments. The Aries full moon on October 9 can help you make important business decisions, but try not to move too impulsively. Meanwhile, Mercury's entrance into Libra the next day asks that you analyze your budget, bringing some organization to your monthly expenditures.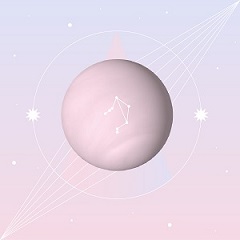 October Premium HoroscopeWe are not going to lie, the month ahead comes with its fair share of intense aspects! October is a month that will keep you on your toes.

You'll feel a shift once Scorpio season emerges on the twenty-third, activating the sector of your chart that governs thought processes and communication. You'll feel inspired to look below the surface when it comes to your relationships and personal interests, making this a great time to socialize and study.

Unfortunately, you might begin to sense that your progress is being challenged once Mars enters its retrograde on October 30. This could throw a few obstacles in your path and draw some unexpected lines.

Standout days: 6, 16, 22
Challenging days: 2, 7, 19
Get to your authentic self with the guidance of a psychic advisor. Click here to get the 1st 3 minutes of your reading free!
More Horoscopes for Virgo