How to Use Healing Crystals for the Sagittarius Full Moon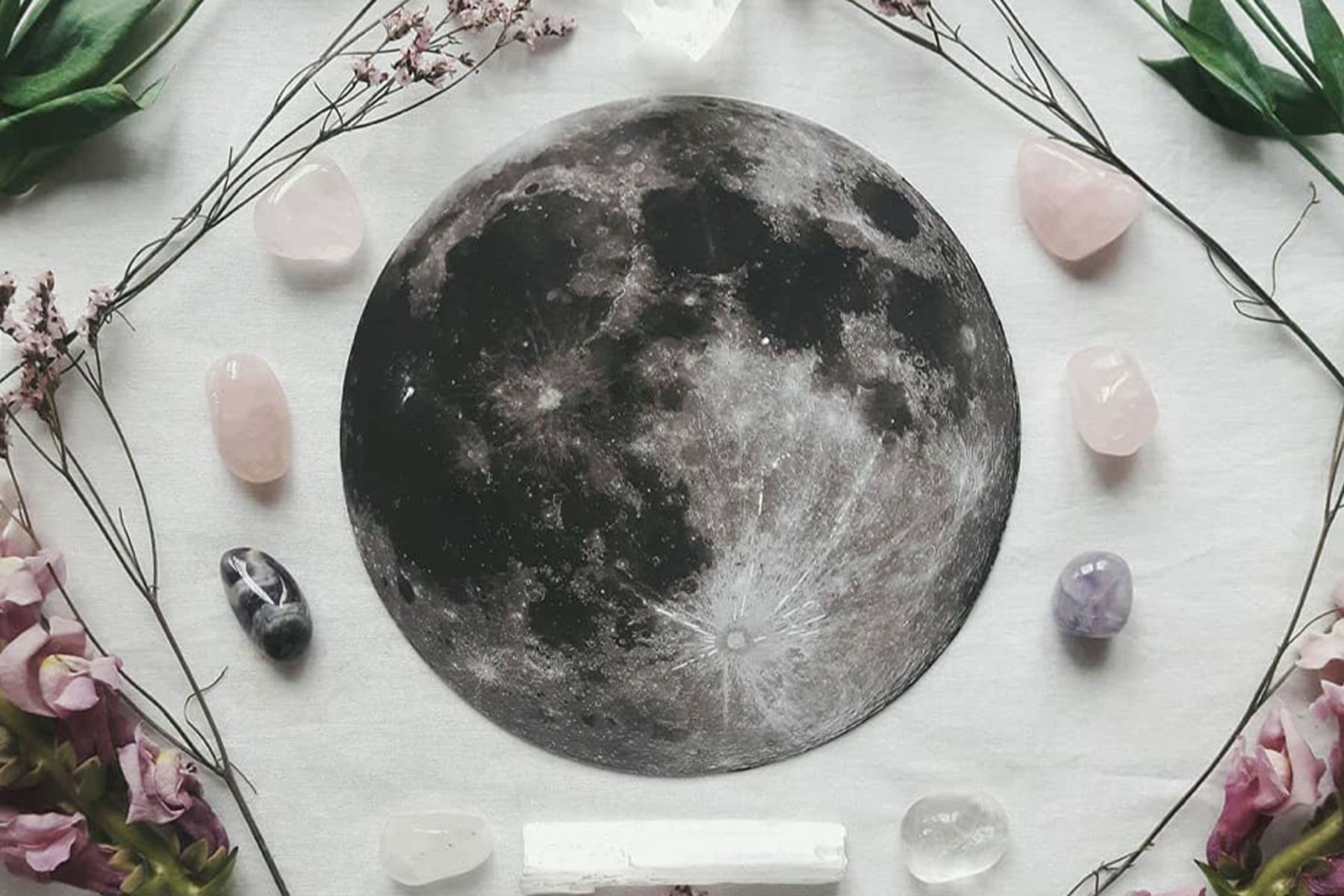 This full moon is all about luck and opportunity! On June 17, 2019 at 1:31 am—just days before the summer solstice arrives on June 21—the full moon in Sagittarius this year will give us an opportunity to breathe new life into the areas that have gone stagnant.
What Happens During a Full Moon in Sagittarius?
Sagittarius, ruled by Jupiter (planet of expansion), is the teacher and philosopher of the zodiac. So under this moon, you might see something revealed that influences your worldview, or even your spirituality. During this time, you'll want to identify the teachers in your life, and take time to appreciate what they've taught you and how you can bring those lessons into the future.
Since we'll still be in the sign of the Twins for a few more days, you might also want to take advantage of re-evaluating your partnerships. Who helps your growth and challenges your perception?
Full Moon in Sagittarius 2019: What It Means for You 
As we prepare to end our time in Gemini season and welcome Cancer days, Sagittarius's influence on this lunation could make us feel rising tension between freedom and safety. We want to explore and expand, but also to cultivate a sense of security. How do we navigate these opposing desires? First: Pay attention to the details. Whether you're traveling, signing up for a new class or course of studies, or entering into a new business deal, make sure to do your homework and feel confident you understand what you're getting yourself into. At the same time, you could need a little help to get you there. That's where this ritual comes in.
Read This Now: How to Make Moon Water for the Next Full Moon
A Healing Crystal Ritual for the Full Moon in Sagittarius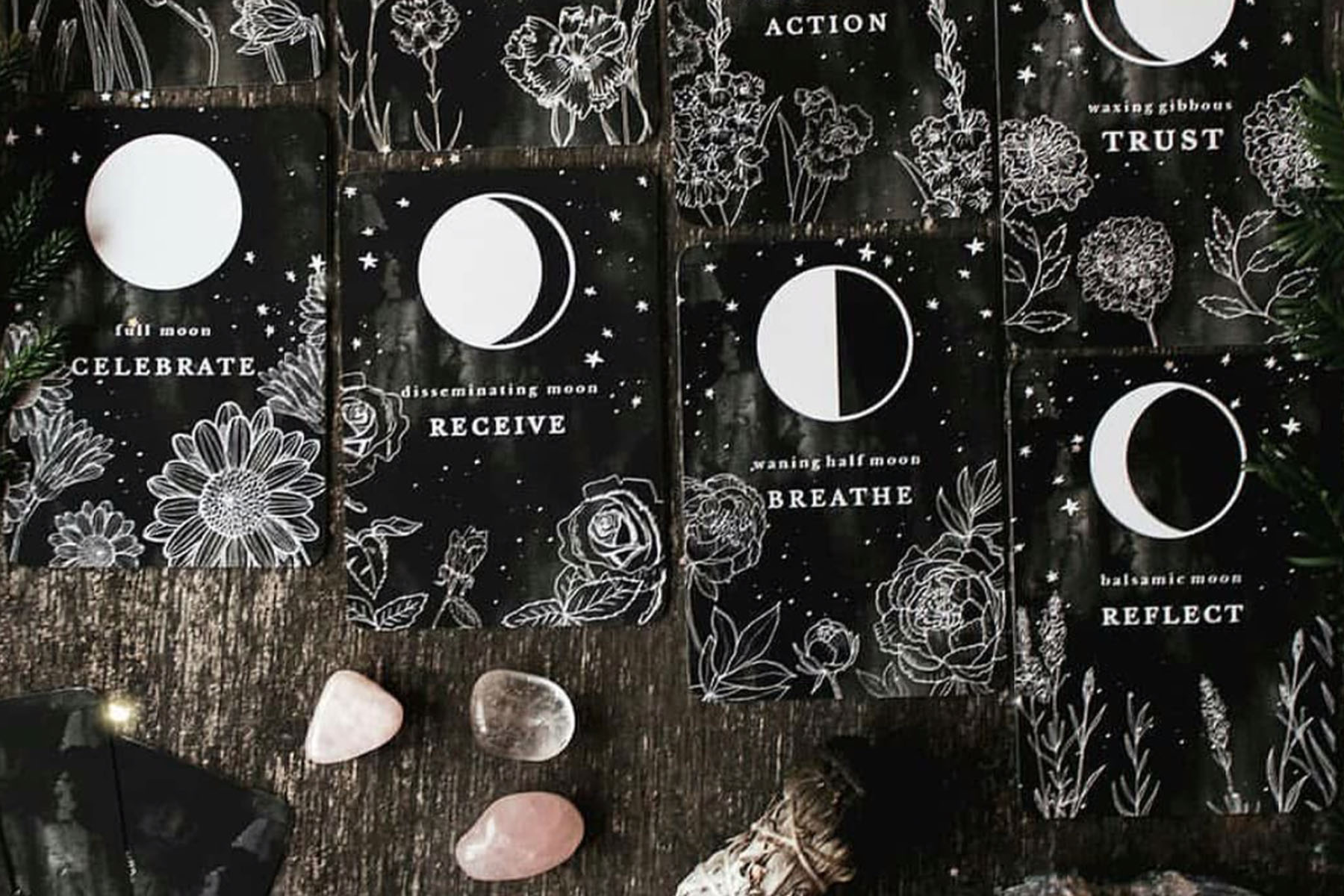 Courtesy of @themoon_journal
The cosmos are full of power this month, so this full moon, it's time to manifest a dynamic vision of your future. A full moon is a great time to make a crystal grid, and this visionary Sagittarian energy will make more sense organized into a structure you can use for the next lunar cycle.
Start by considering your upcoming goals, and what crystals support them. Here's a quick guide:
Self love/confidence: rose quartz, bloodstone
Travel: smoky quartz, garnet
Spiritual growth: labradorite, moonstone
Prosperity: pyrite, aventurine
Romance: ruby, pink topaz
In addition to a crystal that works with your desires, you'll also need a clear quartz point to help ground and activate the other energies. If you've used these crystals in other rituals, or you've just purchased them, take some time to cleanse them by saging them, rinsing them in a saltwater bath, or clearing them with selenite.
Read This Now: The Most Powerful Crystals for Your Zodiac Sign
Instructions:
On the night of the full moon, think about your intention and write it down. Place your written intention in the center of a grid (this can be one of your own design, or use a cloth with a template). Place the stone from the outside in, holding it in your palm first and thinking about your desires. When you're finished, trace the pattern over the grid with your clear quartz point to activate the grid. Leave it in a space where it can be charged in the moonlight overnight.
Sagittarius full moon affirmation:
My mind is a powerful vessel. I honor the journey ahead of me with faith in the universe, my ancestors, and myself.
Lead photo courtesy of @themoon_journal