December 2023 - Take the initiative when making new alliances as Mercury enters Capricorn on December 1, dear Pisces, encouraging you to expand your personal and professional circles. Just remember to maintain healthy boundaries as the Sagittarius sun brings excitement to the air, raising the vibration and making it easier to overshare.

Meanwhile, Venus enters Scorpio on the fourth, priming you for soul connections and philosophical exchanges. Find support in your spiritual practices, looking for connection along the way. If you're currently on the hunt for love, now might be a good time to tell the Universe what you're looking for.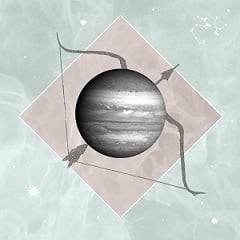 December Premium HoroscopeWe are not going to lie, the month ahead comes with its fair share of intense aspects! December is a month that will keep you on your toes.

Make big career moves under the Sagittarius new moon on December 12, one of the luckiest days of the year for you when it comes to professional growth. Lean in to status and all the perks that come with it, trusting that you've gained the experience and determination to revel in these dearly supportive vibes. However, you'll want to stay on guard for mistakes or miscommunications when Mercury stations retrograde on the very same day, especially when it comes to mass communication.

The winter solstice takes place when the sun enters Capricorn and your solar eleventh house on the twenty-first. Use this energy to invest in your beliefs and sense of community, understanding your role as a contributing member of society. The Cancer full moon on December 26 brings plenty of fun to the table, marking the perfect excuse to gather with friends.

You'll feel a shift when Venus enters Sagittarius on the twenty-ninth, inspiring you to strive for more in the new year.

Standout days: 7, 18, 25
Challenging days: 16, 26, 28
Life confusing you? Find clarity. Talk to a Spiritual Advisor. It's FREE for 3 minutes.
More Horoscopes for Pisces