June 2023 - Pay special attention to your words as the month kicks off and Jupiter aligns with the North Node, dear Pisces, promising to bring great power to your voice. Whether you're speaking with your boss, colleagues, or partner, or whispering upon a star, speaking your dreams can help usher them into reality. Positive thinking will also help pave the way to a higher path, so remember to look on the brighter side of life. Meanwhile, the Sagittarius full moon on June 3 brings a sparkle to your aura, helping you rise to new levels of success.

Check in with your health when Venus migrates into Leo and the sector of your chart that governs wellness on the fifth, asking you to show your body some serious love. Remember that your routines act as the foundation of your lifestyle, and be mindful to create habits that promote longevity and vigor. Unfortunately, a harsh opposition to Pluto that day could cause you to second-guess yourself, making it important that you take your goals—and all the personal change that goes along with them—seriously.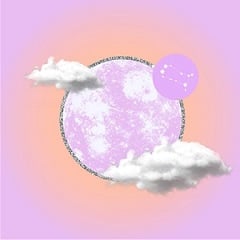 June Premium HoroscopeWe are not going to lie, the month ahead comes with its fair share of intense aspects! June is a month that will keep you on your toes.

You'll feel the energy elevate once summer kicks off and the sun moves into watery Cancer on June 21. This cosmic climate feels familiar and soothing, and you'll be particularly inspired by your interests and best friends. If you've long wanted to pick up a passion project or learn a new artistic skill, now would be a good time to start any projects you hope to welcome the season with. You might also feel more drawn to the comforts of home, marking the perfect excuse to work on your space.

Standout days: 2, 9, 28
Challenging days: 15, 18, 25
Want to deep dive into your astrological future? Chat with an astrologer today. Try it now. Click here and get 10 minutes for just $1.99.
More Horoscopes for Pisces