September 2022 - You'll understand the value of health and love more clearly this month, dear Pisces, as the Virgo sun illuminates your solar seventh house.

This cosmic climate will inspire you to become a more efficient and put-together version of yourself while encouraging your closest companions to do the same. You'll feel motivated to live well while working hard toward your goals, helping you strike the ideal balance between work and play. Unfortunately, you could end up placing too high a standard on your romantic connections, making it important that you maintain a positive disposition with your partner.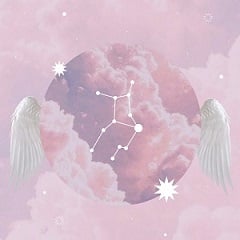 September Premium HoroscopeWe are not going to lie, the month ahead comes with its fair share of intense aspects! September is a month that will keep you on your toes.

The full moon manifests in your sign on September 10, elevating your emotional and psychic sensitivities. Luckily, your energy level will also benefit from a significant boost unless you haven't been practicing enough self-care lately. Check in with yourself without considering the needs of others for once, just to make sure you're not putting the wants and desires of others above your own. Luckily, people will be in the mood to cater to you right now, giving you an opportunity to catch up with any imbalances within yourself or your relationships.

You'll notice a shift when the fall equinox and Libra season manifest on the twenty-second. This luminary placement will bring your emotional connections to the next level as you seek to let down your guard while inspiring others to do the same. However, you should take plenty of time to love and appreciate yourself, especially if you're going through a transformational period. Emotional and mental discomfort could manifest throughout the next 30 days, though it's likely the result of a few growing pains along your path.

Standout days: 1, 10, 19
Challenging days: 2, 16, 24
Get intuitive advice to guide your personal journey.
More Horoscopes for Pisces