May 2022 - You'll learn more easily through hands-on experiences this month, dear Pisces, because the Taurus sun brings a rush of activity to the sector of your chart that governs learning, communication, and curiosity. These vibes can inspire you to get your hands dirty when it comes to expanding your knowledge, especially if you have a mentor to help illuminate any new mental journeys you choose to go on. However, this energy moves at its own pace, so you'll want to make sure to be patient with your progress.

Jupiter, the planet of luck and expansion, moves into Aries on May 10, helping you grow your wealth over the next several months. An increase to your prosperity is on the horizon, though you'll need to be willing to take a few chances and say yes to opportunities. Be on the lookout for new work, career paths, or investments during this time, because the financial decisions you make right now are likely to pay off in big ways down the line. Mercury will be in the midst of its retrograde journey, so make sure you fully understand the terms of any new agreements you sign.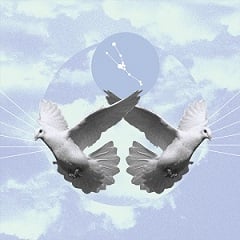 May Premium HoroscopeWe are not going to lie, the month ahead comes with its fair share of intense aspects! May is a month that will keep you on your toes.

You'll notice a shift when the sun makes its way into chatty Gemini and your solar fourth house on the twentieth. This cosmic climate brings an airy vibe to your home life, helping you and your housemates reconnect with the art of conversation. Prepare yourself for some late nights conversing around the living room as your home becomes a hub of connection for you and your loved ones.

Standout days: 5, 8, 13
Challenging days: 4, 7, 11
It's complicated -- but it doesn't have to be. Find out more with a psychic love reading, on us!
More Horoscopes for Pisces