Love Compatibility
Find out if your partnership will go all the way. Some Sun Signs naturally work well together, but others need to compromise to make it work!
Cancer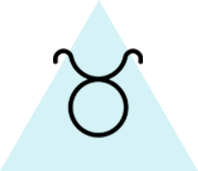 Taurus
Could this be the ideal couple? Both partners are unabashed homebodies, delighting in simple pleasures: family life, good food, comfort, and prosperity. They cook up their own candlelight dinners, enjoy quiet evenings alone together, and plan their investments wisely, whether they're financial or personal. Mutual enrichment, comfort, and support are virtually guaranteed. They form a self-sufficient couple, a world unto themselves... as long as their home is comfortable and attractive!
Confused about your relationship? Get an Accurate Prediction today.