Love Compatibility
Find out if your partnership will go all the way. Some Sun Signs naturally work well together, but others need to compromise to make it work!
Cancer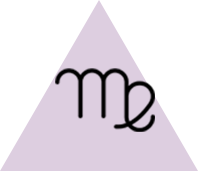 Virgo
This couple glows with a tranquil aura of harmony. Virgoan organizational skills reassure the anxious Crab, whereas the latter brings Virgo love and imagination. The devoted and dutiful Earth sign will never be wicked enough to push Cancer's buttons. The moonchild's moods are tolerated and coaxed back to less slippery terrain with patience and rationality, in the affectionate surroundings the Cancerian craves. Their life is orderly and calm, but never dull. They love each other simply, tenderly, and gracefully.
Confused about your relationship? Get an Accurate Prediction today.