Love Compatibility
Find out if your partnership will go all the way. Some Sun Signs naturally work well together, but others need to compromise to make it work!
Cancer
Virgo
7/10
Sincerity is the name of the game when Cancer and Virgo join together in a relationship, with an easy blending of their respective cardinal water and mutable earth energies. Virgo and Cancer are deeply devoted to any person they decide to partner up with. So, in a love match with each other, both will lean into these caretaking tendencies. They want to see things grow together, and each will take turns watering and nurturing their relationship for it take root. Doing favors for each other, like running errands or making dinner, will allow Virgo and Cancer to create a happy home.

Virgo has a meticulous aesthetic and Cancer an epicurean one, so together they will enjoy arts, culture, food, and other leisure activities. These two sun signs form a sextile, which means conversation and opportunity will flow generously between them but can manifest as more of a buddy vibe than one of passionate lovers. That initial easy energy that attracted them together may soon become too routine and comfortable. Enjoying the same books, movies, and TV shows is great for a marathon session of binge-watching but may not inspire marathon sessions of love making.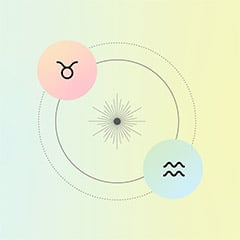 Love CompatibilityZodiac love compatibility is complex...
Find out whether you and your partner are a perfect match!

For this pair to have long-term prospects, each will have to make strategic adjustments for the other. Cancer will have to adapt to a more verbal and communicative conversation style that may not fit the more privacy-seeking proclivities of water signs. Even if the truth may sting or be uncomfortable, Virgo is always primed and ready to receive feedback, so open dialogue will be essential for these two. It is something that the analytical Virgo, ruled by Mercury, requires to soothe their own inner anxieties and also gives them a task to focus on. Virgo will have to learn to hold back on their perfectionism and unsolicited critiques, which will break through Cancer's tough outer shell and deeply wound their sensitive feelings. These disparate dynamics can create a loop, so both Virgo and Cancer should be careful to avoid repeating their own default modes of fixing or avoiding, respectively.

What will work very easily for this couple is that Cancer responds well to maturity, a word that greatly defines Virgo. Cancer craves comfort, security, and stability. Virgo's fastidiousness when it comes to maintaining a budget, keeping up a clean and tidy home, and working hard to provide are all traits that are very attractive to Cancer. 

For Virgo, they'll see Cancer's cardinal water energy as inspirational—encouraging them to be bolder in sharing and expressing their thoughts and feelings. This is where true intimacy can be reached between these two. Even if they do part, both will appreciate the many admirable qualities the other possesses. If any couple can remain friends post-break up, it is most certainly Cancer and Virgo. But if any couple also wants to do their part to respect any differences and honor any commonalities, it is also these two.
What does today's card pull mean for you? Get a personalized interpretation. Click here to get your first reading for just $1.99.