Love Compatibility
Find out if your partnership will go all the way. Some Sun Signs naturally work well together, but others need to compromise to make it work!
Cancer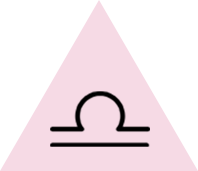 Libra
No doubt the moonchild is enchanted by the Libran's sense of harmony and generosity. But lifestyle differences are likely to become insurmountable obstacles early on. Home-loving, maternal Cancer cannot tolerate Libra's whirl of parties and entertainment. Libra thrives on company, excitement, communication, networks of relationships. If Cancer cannot broaden his or her social horizons, misunderstanding, irritation, and frustration will ensue.
Is love in your stars? Find out with a live psychic reading.