Love Compatibility
Find out if your partnership will go all the way. Some Sun Signs naturally work well together, but others need to compromise to make it work!
Cancer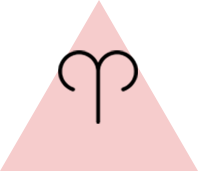 Aries
Sensitive, gentle, subtle Cancer is likely to be offended by the Ram's sometimes brutal impulsiveness. One worships the family; the other feels hemmed in by it. Dynamic Aries resents being tied down to the home and hearth primordial to Cancer, and Cancer is likely to withdraw into a prolonged sulk if he or she feels abandoned. Only shared compromise, patience, and attentiveness can build this couple. However, the Aries will always be the boss.
Should you hold on or move on? Get answers with a Psychic Love Reading.