Love Compatibility
Find out if your partnership will go all the way. Some Sun Signs naturally work well together, but others need to compromise to make it work!
Cancer
Leo
6/10
With Cancer ruling the moon and Leo holding court over the sun, these two zodiac signs are as different as night and day—literally! 

That doesn't necessarily mean they are destined for cosmic incompatibility. After all, the sun and the moon are involved in a never-ending dance with each other, so Cancer and Leo sun signs may often find themselves drawn together—particularly in friendship, but very likely in a soap operatic kind of romance. Like the sun and the moon who change their view of each other throughout the month, for Cancer and Leo, there will be a number of hot-cold, push-pull, will-they-or-won't-they dynamics that create the highest of highs and the lowest of lows. Each of their respective best friends will be made privy to the new dramas unfolding in this theatrical saga, leaving those very same friends to wonder what exactly is drawing these two together. It may be a query that even Cancer and Leo have a hard time articulating in words, but even harder for these two will be letting each other out of their particular orbit.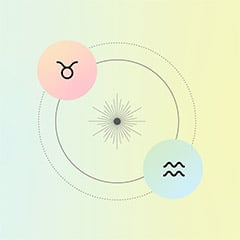 Love CompatibilityZodiac love compatibility is complex...
Find out whether you and your partner are a perfect match!

It's a good thing that both of these signs have a high tolerance for dramatic displays of affection. For these two heart-stricken, lovelorn romantics, relationships need a feature-film-worthy plotline, at least once in their lives. While they both may actively proclaim that they cannot handle any more drama, they both may find themselves as active participants in this repeat cycle. 

Fortunately, their emotional highs can be quite sweet. Cancer loves receiving gushing, romantic overtures, which over-the-top Leo is happy to provide. Leos are generous with gifts. Cancers are generous with their displays of affection. So, both will feel cared for. 

Unlike the spotlight-loving Leo, Cancer is more prone to crave privacy. If Leo is not paying close attention, they may interpret Cancer's need for space as ghosting or a personal affront. In turn, Leo will feel slighted, and may force a confrontation that Cancer does not want to have. Cancer will not necessarily understand Leo's issue, which will wound Leo's pride further. While Leo sees disagreements as a healthy expression of passion, Cancers find fights destabilizing. When Leo wants to talk things through, the Crab wants to retreat and process their feelings—again making Leo feel unseen and undervalued. And for someone ruled by the warmth of the sun, that level of icy chill is not something they will tolerate for long.

For the relationship to work, both have to commit to acknowledging their individual insecurities. This will require working with the other to find elemental balance, so as not to feel like the other person is putting out their fire. When this back-and-forth dynamic reaches a critical juncture, both will have to actively pursue compromise. Or, they may be forced to decide that their different mix of energies works better off as friends.
Need some life advice? Speak to a Spiritual Advisor now. Your first 3 minutes are FREE.