September 2023 - Virgo season puts you in an extra nurturing and compassionate headspace, dear Gemini, so try not to overexert yourself tending to the needs of others. Though you'll be eager to act as a source of support for loved ones, you might begin to run out of steam if you don't take the time to fully recharge each week.
Meanwhile, Venus continues her retrograde journey through Leo until September 3. If you've been dealing with an influx of miscommunications or romantic disappointments, you can expect things to lighten up as the planet of love travels forward once more.

Use the Virgo new moon on the fourteenth to reconnect with your space, because Lady Luna urges you to embrace the comforts of home. If you've needed to broach any sensitive topics, now might also be a good time to clear the air while expressing what's in your heart. Luckily, Mercury stations direct the next day, providing you with an opportunity for fresh starts and emotional resets.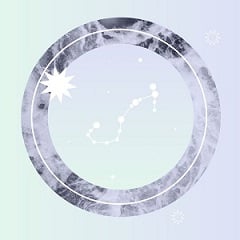 November Premium HoroscopeWe are not going to lie, the month ahead comes with its fair share of intense aspects! November is a month that will keep you on your toes.

Fall emerges when the sun enters Libra on September 22, putting you in a social and creative headspace. The stars will align to fill you with confidence and inspiration, making it the ideal time to reconnect with your friends, hobbies, and special interests.

New connections might fall in your lap during the Aries full moon on the twenty-ninth, so be sure to network whenever the opportunity arises. This lunation also marks the perfect moment to reevaluate your relationship with technology, vowing to pull back on your screen time if it's been taking too much of your focus.

Standout days: 4, 6, 25
Challenging days: 5, 16, 29
Get a FREE personalized Horoscope analysis. Connect with a live Astrologer for a 1-on-1 reading.
More Horoscopes for Gemini