Love Compatibility
Find out if your partnership will go all the way. Some Sun Signs naturally work well together, but others need to compromise to make it work!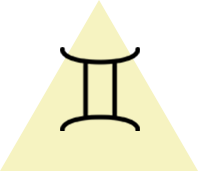 Gemini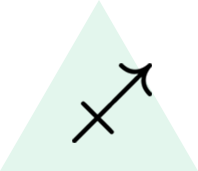 Sagittarius
Air and Fire are a good match. Gemini enjoys Sagittarian finesse, whereas Sagittarius is attracted to this open-minded partner. The couple is likely to lead an exciting social life, surrounded by a vast sea of friends. They'll experiment with every form of love. Conversation will thrive on talk of travel and grandiose plans, banishing boredom. The pair will radiate a fresh, youthful feeling of nonchalance, which will attract a horde of friends to share in and magnify their happiness.
Confused about your relationship? Get an Accurate Prediction today.