Love Compatibility
Find out if your partnership will go all the way. Some Sun Signs naturally work well together, but others need to compromise to make it work!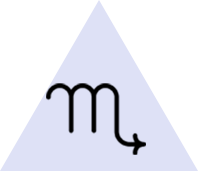 Scorpio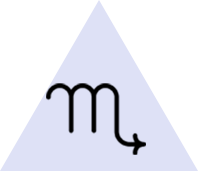 Scorpio
One of the most erotic pairings possible, the Scorpio duo ecstatically merges in the depth of shared emotion. Both endowed with hyperintuitiveness, they sense each other's needs without speaking, communicating in an intimate and profoundly aquatic personal language. The only danger they must beware of is their possessiveness, which can undermine their happiness. When jealousy sets in, they can spy on and torment each other into sheer agony. If only this pair of Scorpions could live alone on some deserted island, nothing could trouble their bliss. It would be Paradise!
Is love in your stars? Find out with a live psychic reading.