Love Compatibility
Find out if your partnership will go all the way. Some Sun Signs naturally work well together, but others need to compromise to make it work!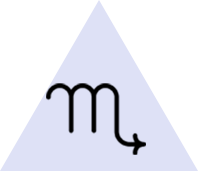 Scorpio

Cancer
Two Water signs dominated by sensuality... their sex life is likely to be thrilling! But is that enough? Cancer and Scorpio share a common craving. Both want to settle down; they claim to be monogamous, and instinctively sense the other's emotions. Both are comfortable in the realm of silence. However, Scorpio's rudeness may sometimes cause Cancer to recoil; Cancer's moodiness may be hard for Scorpio to bear. Moreover, Scorpio's overweening selfishness could wilt the strongest Cancerian love. If they endure, their love will be a symphony.
Should you hold on or move on? Get answers with a Psychic Love Reading.