June 2023 - This month, you find a way to do more with ease.

There is a full moon in Sagittarius on June 3. Cancer, you might be juggling a bigger workload than usual. But instead of trying to get it all done the old way, it's time to ask others about new ways of doing things. Someone might step up with an idea that streamlines the process or eliminates it entirely. When you ask, colleagues have some great ideas.

On the seventeenth, Saturn in Pisces goes retrograde, and there is a new moon in Gemini. Cancer, it's time to step behind the scenes. This will allow you to regroup and look at what has been happening so far this year. Take some time off work so you can refresh and rejuvenate. This will also give you time to catch up on paperwork and look at some of the processes to find a better way of doing things.

Mars in Leo squares Uranus in Taurus on June 26. Cancer, A new financial opportunity comes your way. It is more than a tad outside your comfort zone, and you probably wouldn't consider it without a knowledgeable partner. But someone is stepping up to help you out here. Today, someone can be your guide.
Want a deeper look at your horoscope? Chat 1-on-1 with an astrology expert. Try it now. Click here and get 10 minutes for just $1.99.
More Horoscopes for Cancer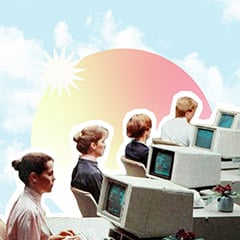 Personalized Career Horoscope