October 2021 - The month of October gives you a window of opportunity. The new moon in Libra is on October 6, and you and a family member might start a business together. This could be something you've talked about for a long time, and now you can make it happen. Cancer, it's time to solidify your plans.

Mercury and Jupiter are direct as of the eighteenth. This is a good time to look at redoing your home office. Get rid of extra paper by filing, shredding, or discarding it, then check online for some decorating ideas.

October 20 brings the full moon in Aries, and you may have been close to getting a new position, but now there's a hiring freeze or some other delay. While you might feel disappointed, recognize that this may be a sign that you need to go in a different direction.

Mars enters Scorpio on the thirtieth, and a friend could come to you with a risky scheme. They might be asking for funds to start a business. It would be a good idea to see what you can do on a shoestring. Many businesses can be built on a budget without tapping into savings or credit lines.
Dig deep into matters of the heart with a psychic love reading. Get an accurate prediction today!
More Horoscopes for Cancer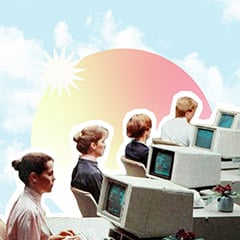 Personalized Career Horoscope