December 2023 - This month, you'll finally receive what you've been patiently waiting for.

On December 12, there is a new moon in Sagittarius and Mercury goes retrograde. Scorpio, a boost in revenue is highly likely. If you're a business owner, you might notice a surge in returning customers. People are not only making purchases but also adding upsell options to their shopping carts. Also, a raise you were promised some time ago could finally come into your hands.

On the twentieth, Venus in Scorpio opposes Uranus in Taurus. Scorpio, you might come across a valuable business opportunity through a chance encounter. While you're naturally cautious and discerning, you don't need to aggressively pursue this person to capitalize on the opportunity.

On December 26, there's a full moon in Cancer. Scorpio, you could stumble upon a promising business prospect during your travels. You might meet a potential customer when you're on the road, or your travels might inspire a new business idea as you observe something unique along the way.

Jupiter goes direct in Taurus on the thirtieth. Scorpio, you have the chance to engage in significant negotiations. This is one of your strengths and, like any skill, it improves with practice. Embrace this opportunity; don't shy away from it.
FREE session with an Astrologer. Ask questions. Get answers & insights. Connect now.
More Horoscopes for Scorpio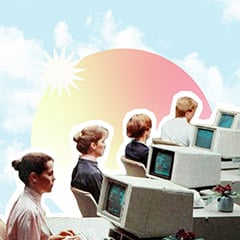 Personalized Career Horoscope