October 2022 - This month has Mercury moving forward in Virgo on October 2, and Scorpio, a raise or promotion that was held up before now finally comes through. And while you might not see the money in your paycheck for a few weeks, it's finally official. Now you can celebrate.

On the ninth, there's a full moon in Aries, and a problem at work comes to light. And while you aren't responsible for the issue, you might be assigned the task of finding a solution. Fortunately, you're quite good at solving problems.

There's a partial solar eclipse in Scorpio on October 25. Scorpio, this eclipse signals a shift in your life that could take your career in a whole new direction. It's possible that you've wanted to make a major change and now an opportunity presents itself. It's possible it's outside your comfort zone, but once you say yes, you'll find that you're more ready than you thought.

Retrograde Jupiter enters Pisces on the twenty-seventh, and over the next six weeks you're feeling quite courageous. And this is bringing some great financial opportunities. There might be some way to sell your art or make money from your music.
Get to your authentic self with the guidance of a psychic advisor. Click here to get $10 free!
More Horoscopes for Scorpio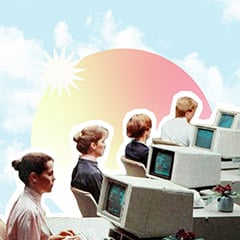 Personalized Career Horoscope