November 2021 - Scorpio natives, your magnetism and charisma are off the charts this month. November 4 is the new moon in your own sign and your personal power is at its height. Over the next two weeks, you can attract opportunities, especially a job offer. This is a great time to interview within your current company or for one of your competitors. Reach out to people you know and do some networking.

There's a lunar eclipse on the nineteenth, and you and your partner need to have a business and money discussion. It's quite helpful if you're both on the same financial page. Today, Scorpio, you have an opportunity to come a little closer together. Your risk tolerance may not be the same, but if you explain your thinking, your partner may come around.

The sun enters the sign of Sagittarius on November 21, and now your house of money is lit up. This is your opportunity to clearly see how you could make more money. You might start by asking yourself, "How can I make an extra few hundred dollars today?" At first it might sound ridiculous, but your brain will start to look for opportunities, and in a short time you'll start to see the possibilities.
Confused about your relationship? Get an Accurate Prediction today.
More Horoscopes for Scorpio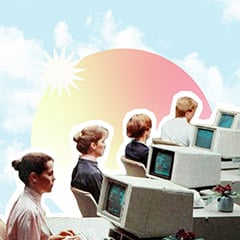 Personalized Career Horoscope