February 2023 - This month, you can take a bow. There's a full moon in Leo on February 5, and Scorpio, some overdue and well-deserved recognition comes your way. You might be singled out as a star player on your team. A customer might write a glowing review about you and send it right to the district manager. If you own a business, you might receive some unexpected publicity.

The sun conjoins Saturn in Aquarius on the sixteenth. Scorpio, you might be part of the family business in a family that doesn't always see eye to eye. It's possible you want to modernize the back office but your parents or siblings don't want to make the investment. You're working hard to show them how these new ideas can help the company.

On February 19, there's a new moon in Pisces, and Scorpio, you might find a creative project that puts you in the flow. When you work on this, you lose all track of time. Now it's good to brainstorm ideas for how you could do this for a living. You know the dream job you want, and now you just have to figure out how to get paid for it.
Get to your authentic self with the guidance of a psychic advisor. Click here to get the 1st 3 minutes of your reading free!
More Horoscopes for Scorpio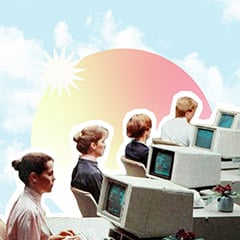 Personalized Career Horoscope