March 2023 - This month, you might gain a more flexible work arrangement. The full moon in Virgo is on March 7, and Saturn enters Pisces at the same time. Capricorn, you could be ready to move forward on a project when you realize that not all the paperwork is done. It's possible that you need some sort of form from a government agency or something needs to be signed by your boss. You could be frustrated by the seemingly endless delays right now.

On the twentieth, the sun enters Aries, and there's a new moon in Aries the next day. Capricorn, at times you don't believe in yourself, but there are people in your life who absolutely know that you can achieve whatever you set your mind to. Right now, you have the support of the people who understand you perhaps better than you understand yourself.

Mars trines Saturn on March 30. Capricorn, you naturally excel at planning, and you can spot talent in other people. Right now, you could have a larger pool of people to work with. This might involve an interdepartmental, interdisciplinary connection as the company tries to bridge the gap between marketing and IT or sales and research and development.
Find out more about your horoscope. Speak to a live expert for a 1-on-1 analysis. Try it now — get a 10-minute chat for just $1.99!
More Horoscopes for Capricorn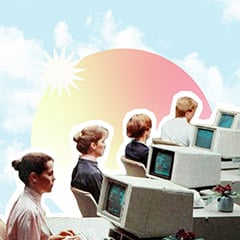 Personalized Career Horoscope