September 2023 - This month, you're finding new ways to make money.

Venus goes direct in Leo on September 3, and Jupiter goes retrograde in Taurus the next day. At this time, both of these planets are stationary, which means your focus is on creating new sources of income, particularly passive income. Capricorn, you could find yourself unusually willing to take risks during this period. You might explore leveraged investments or popular financial instruments.

There's a new moon in Virgo on the fourteenth, and Mercury goes direct the next day. You can propel yourself up the career ladder by working on your skills. Capricorn, consider taking tutorials or watching video courses to get up to speed on useful software. Paying special attention to work management platforms or other team organizing apps can be beneficial. If you engage in hands-on work, consider working side by side with an expert to acquire new skills.

On September 29, there's a full moon in Aries. You might be highly involved in a real estate investment or family business. Now is the time to make decisions and sign papers. Capricorn, it's important to proceed slowly and carefully. There's no need to rush when you're so close to achieving success.
Find out more about your horoscope. Speak to a live expert for a 1-on-1 analysis. Try it now — get a 10-minute chat for just $1.99!
More Horoscopes for Capricorn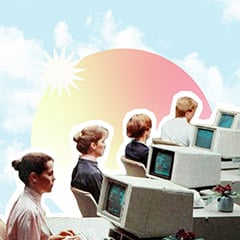 Personalized Career Horoscope