July 2022 - The month of July brings a moneymaking idea connected to your family or real estate.

On July 4, Mars enters Taurus, the money sign. Capricorn, you might do some brainstorming with a friend and come up with a winning business proposal. This is a good time to write a business plan and do some crowdfunding.

The full moon in Capricorn is on the thirteenth, and you have more abilities than you give yourself credit for. Now you might realize you've been playing it small. It's time to stop trying to protect yourself and step up to bat. You might not hit it out of the park on the first swing, but you're never going to know if you don't try.

There's a new moon in Leo on July 28. One of the biggest financial opportunities could present itself now. This might be connected to the family legacy or a financially savvy relative. And now you might hold the keys to a great investment or way to protect your money as you build wealth. If you're looking to get into real estate, there are some funding opportunities you might not have seen before. Loans at a low interest rate are available to you.
Learn to love yourself and attract your perfect relationship with a free psychic love reading!
More Horoscopes for Capricorn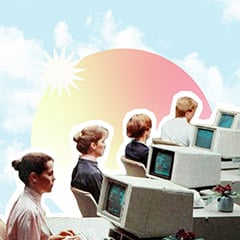 Personalized Career Horoscope