July 2022 - The month of July brings a contract or paperwork you've been waiting for.

On July 4, Mars enters Taurus, the money sign, and letting go of something actually brings you more money. Aquarius, you might release yourself from some obligations or finish up a tedious project. Now you have the time to work on things that can really make you money.

The full moon in Capricorn is on the thirteenth, and you might be working behind the scenes on an important project, but you don't have all the information or resources to finish. You're going to have to connect with others to get what you need. It's time to get on the phone or send out some emails.

There's a new moon in Leo on July 28. A business opportunity turns out to be quite a serious proposal when you see the contract and paperwork associated with it. Now you might need to get a lawyer to help you go over the different provisions. It's quite possible that this is one of the best opportunities you've had in a while. Don't be too quick to pass this up just because it's outside your comfort zone. Ask friends and family for some help while you land this whale.
Love is calling your name. Get an accurate prediction today!
More Horoscopes for Aquarius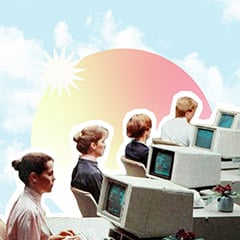 Personalized Career Horoscope