September 2023 - This month, you're receiving help with a big goal.

Venus goes direct in Leo on September 3, and Jupiter goes retrograde in Taurus the next day. At this time, both of these planets are stationary, which means your focus is on real estate investing or purchasing your own home. Aquarius, you might be obsessively seeking financial assistance or trying to get your partner on board with this idea. Exploring creative ways to fund this goal is also on your mind.

There's a new moon in Virgo on the fourteenth, and Mercury goes direct the next day. New investment and money-saving opportunities are presenting themselves to you. Aquarius, you might be able to secure lower insurance rates and set aside those savings for long-term investing. It's a good time to ask HR about opportunities for buying company stock or a 401(k) match.

Finally, on September 29, there's a full moon in Aries. Aquarius, your productivity is very strong right now. You're moving swiftly, like you have four arms and two heads (or perhaps you have a great personal assistant). Take advantage of this momentum and propel yourself forward with marketing campaigns and big announcements. Now you can check many things off your to-do list.
Want to deep dive into your astrological future? Chat with an astrologer today. Try it now. Click here and get 10 minutes for just $1.99.
More Horoscopes for Aquarius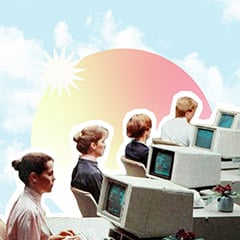 Personalized Career Horoscope