January 2022 - January has you working behind closed doors, Aquarius, but this can lead you toward the road paved with gold.

January 2 brings the new moon in Capricorn, and you'll be working behind the scenes over the next two weeks. This might mean you're out of the office and working at home. It's possible your boss isn't around to see how hard you've been working. It might be necessary later to outline what you've accomplished to get the recognition you deserve. In the meantime, you're burning the midnight oil alone.

Mercury goes retrograde in Aquarius on the fourteenth. Mercury moving backward in your own sign causes you to review what's been happening over the last three months. This is a good time to look at business decisions you've made, investment choices, and impulse spending sprees to see what you can shift. Aquarius, you might want to journal about the insights that come up.

The full moon in Cancer is on January 17, and you could feel like you're solely responsible for a team project when one or more members are on vacation. Even though the conference room might echo with their absence, there's more than one helpful person just a phone call away.
More Horoscopes for Aquarius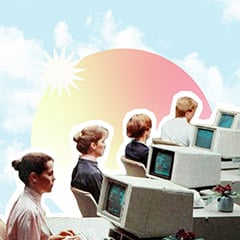 Personalized Career Horoscope