May 2023 - This month brings some recognition for an accomplishment.

There is a lunar eclipse in Scorpio on May 5. Taurus, your supervisor or team might be putting extra pressure on you. You could be asked to cut corners versus do your usual thorough job. But you might find someone to help you or a way to automate part of the process. You could be touched by the spark of inspiration.

Mercury goes direct on the fourteenth, and Jupiter in Taurus squares Pluto in Aquarius three days later. Taurus, you're in the flow now. You're an unstoppable freight train, so make sure that the goal you're working toward is worthy. This is when you can finish a big project, polish it, and present it to the world. This could be your album, website, or updated resume. There's nothing stopping you now.

On May 19, there's a new moon in Taurus. You've been holding yourself back for too long. Now you're ready to slingshot forward. Taurus, there could be an offer on the table now or something pending. And it's likely that a trusted friend is encouraging you to take it. Now is the time to step out of the shadows and into the limelight.
Find out more about your sun sign. Speak to an astrologer for a 1-on-1 analysis. Click now — get your first reading for just $1.99!
More Horoscopes for Taurus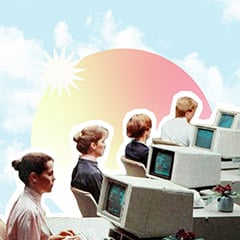 Personalized Career Horoscope