January 2023 - The month of January inches along at first, but it then starts to pick up speed. There's a full moon in Cancer on January 6, and Taurus, people might be banging on your door, looking for paperwork or information from you. And it's likely you sent it, but it is either delayed or landed in their spam file.

On the twelfth, Mars turns direct in the sign of Gemini, and a financial opportunity you've been waiting for is now at your door. This might feel outside your comfort zone, but you have the skill set to handle this. Believe in yourself.

Mercury turns direct in Capricorn on January 18, and an important legal matter could be resolved. A court case could be settled, and you'll finally be done with it. It's also possible you're receiving a long-awaited diploma.

There's a new moon in Aquarius on the twenty-first, and you could receive some recognition at work. It's possible there is a promotion in your future, or if this is a new job, you might receive high marks from your new supervisor or even the company CEO. This is not the time to be modest, Taurus. It's the time to step up and take a bow.
Get to your authentic self with the guidance of a psychic advisor. Click here to get the 1st 3 minutes of your reading free!
More Horoscopes for Taurus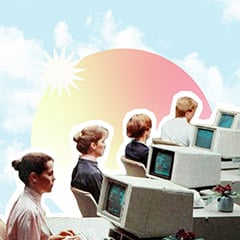 Personalized Career Horoscope