Dec 11, 2023 - Dec 17, 2023 - I Hate Christmas (Netflix): Have you started gobbling up holiday content yet, Cancer? If so, you're definitely ready for the laughs in the new Italian show I Hate Christmas. This rom-com series follows young and single Gianna, who's lied to her family about having a boyfriend in an attempt to quell their inevitable awkward inquiries into her love life. But with their Christmas gathering fast approaching, she's determined to find a partner before the big day. The moon will light up your relationship sector midweek, making it the perfect time to tap into this lighthearted romance.

Bonus Pick: Mercury retrograde starts this week, boo. Take your mind off the cosmic clashes by indulging in the iconic and long-running Buffy the Vampire Slayer, streaming on Hulu. In it, a teen discovers she comes from a long line of women who have been chosen as the "vampire slayers" — and thankfully, she's got plenty to work with, as she lives in a town built upon a gateway to a demonic realm. With its perfect combination of late-90s fashion and paranormal dangers, this series is sure to delight, whether for a rewatch or a first-time viewing.
Let's talk about your Horoscope. Get a FREE chat with a live Astrologer. Connect now.
More Horoscopes for Cancer
Cancer Compatibility and Traits
Cancer Sign Compatibility
Cancer Star Dates and Traits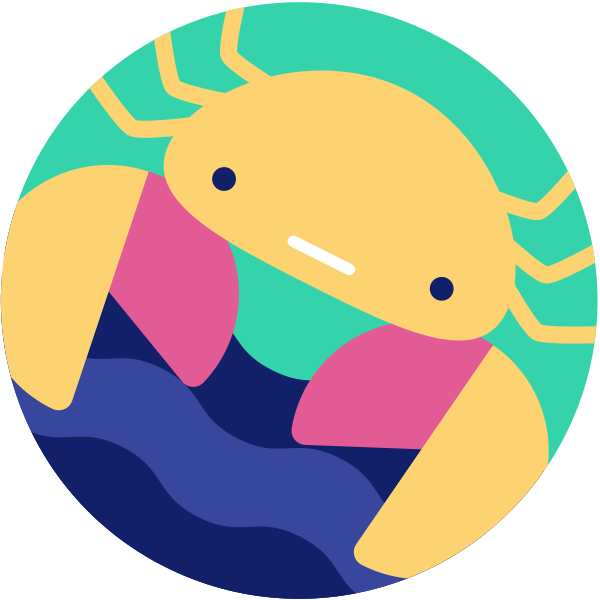 As a water sign, Cancers feel deeply, though will often keep these sentiments hidden under their shell.
They are intuitively nurturing and love to take care of the people around them. They have a reputation for being moody and aren't always the best at unpacking their feelings...
Learn More