September 2022 - Your need for financial and emotional security will become more pronounced this month, dear Leo, as the Virgo sun shines brightly in your solar second house.

This cosmic climate is perfect for meditating on your financial goals, giving you an opportunity to pragmatically plan ahead. Unfortunately, an equally pronounced taste for the finer things in life could throw off your motivation to save for the future, making it important that you strike a healthy balance between smart spending and indulgence.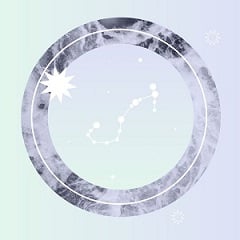 November Premium HoroscopeWe are not going to lie, the month ahead comes with its fair share of intense aspects! November is a month that will keep you on your toes.

Watch out for miscommunications, brain fog and messy vibes on September 9, when Mercury retrograde makes its dreaded return. This planetary backspin will impact you on a cognitive level, so you might need to incorporate to-do lists into your daily routine lest you forget your tasks and personal responsibilities. Following this same thread, pay special attention that you have everything you need before leaving the house, double-checking that your wallet, ID, phone and keys are with you before waltzing out the door.

Libra season kicks off on the twenty-second, filling your head with romantic notions. This luminary placement is perfect for leaning into the lighter side of life, though you should avoid seeing only the good in people and situations that have more than one side. You'll feel quite social and accommodating throughout the rest of the month, though people-pleasing could become an issue if you're not careful. Use the new moon on September 25 to set intellectual goals for yourself, vowing to read more, learn a new skill or enroll in classes throughout the next six months.

Standout days: 7, 11, 18
Challenging days: 16, 22, 26
Get to your authentic self with the guidance of a psychic advisor. Click here to get the 1st 3 minutes of your reading free!
More Horoscopes for Leo