Love Compatibility
Find out if your partnership will go all the way. Some Sun Signs naturally work well together, but others need to compromise to make it work!
Leo
Libra
8/10
Glitz, glamour, and grandeur! Those could only be words used to describe a romantic coupling of a proud Leo with a charming and thoughtful Libra. Fire needs air to fan their flames, and Libra is more than willing and able to give this generous Lion their share of the spotlight. Because that's what Libra loves to do: share. The sign of the Scales is always looking for perfect symmetry and balance in their life, and with Leo, they'll appreciate having found someone with an equal share of their big heart, love of aesthetics, and a high threshold for drama. 

Together, this is a dynamic and beautiful power couple with a very busy social calendar. They'll love attending parties, and will both find shopping, getting ready and dressing up for a night out almost as much fun as the event itself. When other signs may accuse both Leo and Libra of vanity, both may bristle, but neither one will truly care enough to curb that behavior. For Leo and Libra, their well-maintained and notice-me appearance are both art and service. They simply must do what their adoring crowd asks of them! However, both may find that if left unchecked, the very thing they love to do can eventually prove burdensome, and without the external validation they receive from someone who appreciates their extra glam efforts, feelings of insecurity may bubble up.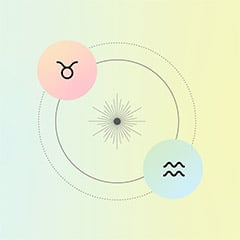 Love CompatibilityZodiac love compatibility is complex...
Find out whether you and your partner are a perfect match!

Luckily, Leo and Libra are both there to cheer each other on. Each enthusiastically and sincerely cheers the other on, and of course, comments on each other's social media posts with fire sign emojis and big red hearts for all to see. They are a couple that loves to be known and in the spotlight. It would do well for Leo to get gentle reminders periodically throughout the courtship that their Libra counterpart also desires attention. Leo's fixed fire has a consistent reputation as living to shine and loving the spotlight. As cardinal air, Libra appreciates status just as readily. 

Leo can also learn to practice more patience, which can be difficult for a fire sign. This will allow Libra the space and time they need to weigh things out, choose from their options, and make a decision. In fact, this practice can help them both grow in their individual personal development. Leos are naturally gentle and fiercely loyal to the ones they love, so giving their ethereal love interest a little space will be something they generously bestow. Leo respects and admires Libra's diplomacy, their calm and collected demeanor, and their cool reasoning. It's something a fire sign could definitely use a little more of! 

Together, Leo and Libra are highly compatible, and can each offer the other what they are longing for, while still pushing them on their spiritual path, which gives this relationship lasting staying power. These two are destined to become fast friends at the very least. If both people are single and available, those sparks between them can easily turn into something a whole lot more.
Speak to a live horoscope expert. Find clarity, connection, and a path forward. Click here and get your first reading for just $1.99!