Love Compatibility
Find out if your partnership will go all the way. Some Sun Signs naturally work well together, but others need to compromise to make it work!
Leo
Leo
7/10
Leo is a sign that rules the heart, and for two Leos in love, that's what they are. All heart. They are two big beating hearts, who lead from it, too. Determining who leads and who follows, however, may prove to be the bigger challenge when these regal souls enter into a relationship. Is there room for both royals to feel seen, loved, and adored? Can their fellow Lion mate be both an equal partner and a member of their adoring audience?

Leos are known for their warmth and generosity, but also for their healthy dose of pride that can border on ego. Leos enjoy showering family, friends, and partners with lavish gifts and sweet adoration. In turn, they also want some validation on how much the recipient loved their gift and reassurance that they appreciated their efforts. Luckily, a Leo with another Leo will instinctively understand this need. This will eliminate a lot of the frustration they may feel from other sun signs less prone to over-the-top and dramatic gestures of affection. They will make great effort to reciprocate the love and affection they so graciously accept from their fellow Leo lover.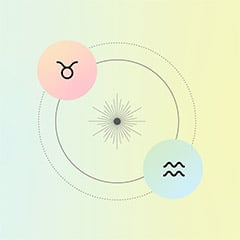 Love CompatibilityZodiac love compatibility is complex...
Find out whether you and your partner are a perfect match!

These two Lions will not be shy about making their needs known, and they appreciate that direct quality about each other. Whether it's needing a compliment for a self-esteem boost, a favor to call in about running an errand, or a partner to help them get one of their many creative ideas off the ground, Leos are generators. They will be an endless source of strength and energy, especially for each other. They know what those self-esteem boosts do for them. Leos are more than willing to give out endless pep talks and act as their beloved's personal advisor and cheerleader.

Should someone upset the Lion, they will turn that switch off so quickly that it could leave the other person spinning. As fixed signs, Leos have a penchant for being stubborn, so if their magnanimous efforts are not acknowledged or an argument ensues, they will nurse a grudge for a long time. No one betrays royalty! Leo will make a great show of continuing to bestow their warmth and kindness to others so the person left out can feel the sharp sting of the cold that comes from being on the wrong side of the sun. Fortunately, Leos see both see right through their counterpart's self-defense tactic. In turn, they will allow that ice to thaw a lot faster than they might otherwise.

It is good to remember that Leos are like big kids at heart who live to love and love to entertain. As the strongest embodiment of the sun's energy, a Leo couple is one that was made to be seen. Nights out on the town will be particularly important, as well as dressing up for the occasion. If the invite says: "business casual," don't be surprised if both Leos arrive in evening wear! Two Leos will also be enthusiastic and encouraging lovers, so definitely expect fireworks in that department. Each brings equal parts fire and dedication to this dynamic, making this a passionate and lasting connection. If both Leos can take turns with who leads and who shines brighter in the spotlight, these two Lions can be mated for life. 
What does today's card pull mean for you? Get a personalized interpretation. Click here to get your first reading for just $1.99.