May 2023 - There will be plenty to see and do this month, dear Taurus, as your birthday season continues to light up our skies and your popularity!

However, with Mercury traveling retrograde through your sign, you'll be in the mood to edit your friendship circle, making room for the people who truly value you while taking steps away from any people who continuously bring you drama or grief. A desire to update your look could also come into play, though you might want to hold back on any dramatic hairstyle changes or large wardrobe investments until Mercury heads direct on May 14.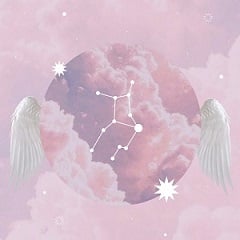 September Premium HoroscopeWe are not going to lie, the month ahead comes with its fair share of intense aspects! September is a month that will keep you on your toes.

Watch out for romantic drama during the Scorpio full moon eclipse on the fifth. It has the power to make or break relationships, and a lot of couples could split under this eclipse. And with this lunation highlighting the sector of your chart that governs love, you could be particularly susceptible to such instances.

Luckily, Venus migrates into watery Cancer on May 7, providing you with an opportunity to kiss and make up if your love life has been on the rocks. This planetary placement can also elevate your social skills, helping you forge new friendships and connections.

Prepare yourself for a year of good luck once Jupiter enters your sign on the sixteenth, bringing forth the promise of fortune, fame, and whatever else your heart desires. Don't allow this cosmic opportunity to slip through your fingers, and remember to work hard toward your goals. Be sure to set your intentions during the Taurus new moon on May 19, which is poised to be one of the most fortuitous days of the year for you.

Standout days: 1, 9, 10
Challenging days: 4, 17, 23
What does your horoscope mean? Get a personalized interpretation. Click here and get your first reading for just $1.99!
More Horoscopes for Taurus