October 2023 - Luckily, it will be easy to socialize and sell your ideas once Mercury enters Libra on October 4, supercharging your gifts as a speaker and student. Meanwhile, Venus debuts in Virgo on the eighth, which could bring forth new opportunities to prosper. Just be sure to keep a level head during the Libra solar eclipse on October 14, taking care to rehearse your words before sharing them.

Your mind and heart work together as Mercury enters Scorpio on the twenty-second, asking you to get in touch with your emotions. A comforting energy follows when Scorpio season kicks off the next day, activating the sector of your chart that governs domestic bliss. The desire to socialize and nurture will become a driving force through the coming weeks, making it a good time to host special events. Consider having friends over in lieu of going out, understanding that your soul will require more time at home to recharge.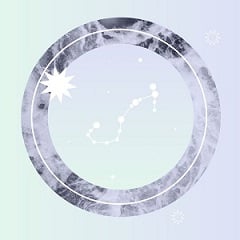 November Premium HoroscopeWe are not going to lie, the month ahead comes with its fair share of intense aspects! November is a month that will keep you on your toes.

Your focus shifts to business exchanges and the pursuit of success during the Taurus lunar eclipse on October 28, marking the perfect time to reevaluate your occupational standing while plotting to get ahead. Don't be afraid to step into your own authority, but avoid butting heads with anyone who has the power to derail your career path. You'll also want to implement healthy boundaries, especially if you start to feel worn out.

Standout days: 8, 9, 19
Challenging days: 10, 18, 20
Free, expert Horoscope analysis. Talk to an Astrologer now.
More Horoscopes for Leo