December 2022 - The month of December brings you global contacts. The full moon in Gemini conjoins Mars on December 7. Libra, there might be some travel connected to your work. You might be making travel plans now. It's also possible you're dealing with other offices in foreign countries or, if you own a business, you're looking to get supplies off a slow boat from China.

Jupiter enters the sign of Aries on the twentieth, and Libra, you can find good help at this time, especially for partnerships or someone to run your company. You have extra luck when it comes to finding the right person. This positive energy will continue until mid-May 2023.

There is a new moon in Capricorn on December 23. Libra, you might be very excited about the new year and want to start a business out of your home. It's possible you're looking into something connected with affiliate marketing or becoming a marketing and SEO specialist.

Mercury goes retrograde in Capricorn on the twenty-ninth, and now things come to a screeching halt when you have some technical difficulties. There could be some trouble with the power, your computer or your Internet connection. You might be waiting for technicians to upgrade your broadband.
Get to your authentic self with the guidance of a psychic advisor. Click here to get the 1st 3 minutes of your reading free!
More Horoscopes for Libra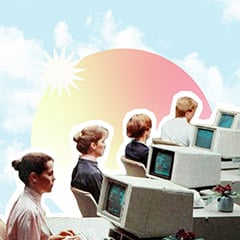 Personalized Career Horoscope