Love Compatibility
Find out if your partnership will go all the way. Some Sun Signs naturally work well together, but others need to compromise to make it work!
Libra
Capricorn
5/10
There's no getting around it: Libra and Capricorn have some basic differences to work out before they form a happy union. On paper, these two really couldn't be more different. Libra is social, charismatic and tactful. In general, they are turned off by rudeness and bad manners. They also have a logical mind but can be extremely indecisive as they try to please everyone all the time. Capricorn is much more grounded, and while they can be social, it's almost always with a specific purpose in mind. They'll go the company party, but only to impress the boss (while Libra goes to flirt and have a good time). Libra loves culture and beauty, and while Capricorn has an eye for the finer things as well, they spend a great deal of their "free time" working overtime, studying, or figuring out other ways to get ahead in life. Libra is much more content to take things as they come and make decisions on the fly, which Capricorn can't even comprehend. Libras seek balance and harmony and tend to be overly trusting. Capricorn, on the other hand, is extremely cautious, and take their time when getting to know new people. They want to know that someone is worthy of their time and attention before they give it, which could make Libra impatient (and they might leave before things have a chance to heat up). Libra is ruled by Venus, the planet of love. Surrounded by feminine, emotional energy, Libras love romance and beauty and enjoy being admired, complimented, and seduced. Capricorn is ruled by hardworking Saturn, a much colder, realistic, and masculine planet. Sea-Goats get their no-nonsense personality from this planet, and often see Libra as lazy when they don't live up to their high expectations. The stress caused by these very different energies can be too much for the relationship to overcome, so a lot of Libra-Capricorn relationships end before they really even start. Unless the partners make it a team effort to work on their differences, this can be a troubled union from the get-go.

As an air sign, Libra sometimes lacks focus and likes to follow their whims. Libras have an active intellectual side, but their indecisiveness can camouflage it at times. Their smart, studious Capricorn partner might not always appreciate their brains (because Libras like to play up their beauty). As an earth sign, Capricorn likes to dwell on the more practical, logical side of life, and often can't see what they consider to be Libra's frivolous, trivial interests. They do say opposites attract, but unless the opposites agree to respect both sides, these opposites might be too opposite.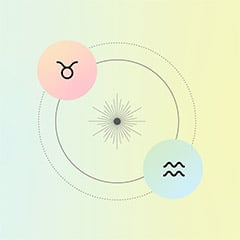 Love CompatibilityZodiac love compatibility is complex...
Find out whether you and your partner are a perfect match!

Libra and Capricorn are both cardinal signs, so they do have similarities when it comes to wanting to lead or start things. However, because their personalities clash on so many other levels, this can be another area where they butt heads. Instead of taking each other's ideas and running with them, it often becomes a competition to see who "wins" and who can come out ahead. Libra does have a very compromising energy, so they will try to offer a way for both partners to get what they want. But more times than not, they both go away feeling like they settled for less than they wanted or deserved. 

Romantically, stern Capricorns usually just don't have what it takes to keep charming Libra happy. Libra likes to be seduced and is very free in the bedroom, while Capricorn can be much more reserved and closed off. Often preoccupied with other things, Capricorn can have a "let's just get this over with" attitude in the bedroom. This is a huge insult to Libra—who often goes through great lengths to set the right mood.
What does today's card pull mean for you? Get a personalized interpretation. Click here to get your first reading for just $1.99.