May 2022 - This month, as you let go of something that is no longer useful, you create the space to bring in better opportunities. A lunar eclipse on May 15 illuminates your area of endings. Some aspect of your career is coming to a close. It's possible you've been closing down a business or side business or selling off property or equipment. This is to free yourself to do something else, something you'll really enjoy. There are still some solemn moments as you end a job or leave a situation. Change is beneficial, Leo, but it isn't necessarily easy.

On the nineteenth, the sun in your house of career trines Pluto in your house of schedules. It's time to take control of your calendar. You are finding ways to be more productive. Or you could be shifting into a profession that allows you to pick your own hours.

The new moon is on May 30, and it might be time to rejoin a networking organization or professional group. Perhaps you're weighing the costs versus the benefits, but it's now necessary to be more active in your community. Think of different ways you can do this even if it includes paying professional dues.
Dig deep into matters of the heart with a psychic love reading. Get an accurate prediction today!
More Horoscopes for Leo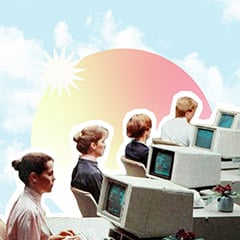 Personalized Career Horoscope