September 2022 - The month of September brings good news.

Venus enters the sign of Virgo on September 4, and, Leo, it's likely you're making more money. Money that was promised to you now arrives. A stream of revenue starts to pick up speed, or one of your investments is bringing in some real dividends. Now that money is flowing in, make sure it's going to appropriate places like savings or paying down debt.

There's a full moon in Pisces on the tenth. Also, Mercury is now retrograde in Libra. Over the next two weeks you seem to be inundated with paperwork. There are more calls coming in and emails to respond to. You might be trying to implement a new computer system to handle the incoming communications, but it's a little buggy and not working properly yet. You're going to need some patience now.

There's a new moon in Libra on September 25. Over the next few weeks there's a great deal of emphasis on branding. You don't need to have a company to have a brand. Your brand might be evident in your resume and how you present yourself to potential employers. You could get a clearer picture of how your current boss sees you. This is very valuable information.
Get intuitive advice to guide your personal journey.
More Horoscopes for Leo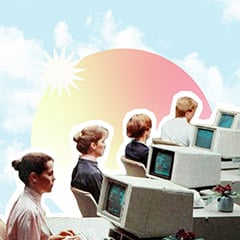 Personalized Career Horoscope