November 2023 - This month showcases your ability to outwit opponents.

Saturn in Pisces goes direct on November 4. An investment you made might start yielding positive results. Keep a watchful eye on it. There could be an opportunity to capitalize on potential profits.

On the eleventh, Mars in Scorpio opposes Uranus in Taurus. Leo, it appears that someone is engaging in a game of mental chess with you. They could be trying to outsmart you and manipulate you into taking on extra tasks or shifting responsibilities on to you. Instead of reacting angrily, consider addressing their actions directly.

There is a new moon in Scorpio on November 13. Leo, you might collaborate with family members regarding a family business or joint investment. This is an ideal time to pool your resources and skills for a significant endeavor. Combining your strengths could provide the foundation to launch a business venture.

On the twenty-seventh, there's a full moon in Gemini. Leo, you might be called upon to speak in front of a group or engage in networking activities where it's crucial that you introduce yourself and deliver your elevator pitch. This is an opportunity to enhance your salesmanship skills and solidify your personal brand. You're laying a strong foundation for the future.
Free, expert Horoscope analysis. Talk to an Astrologer now.
More Horoscopes for Leo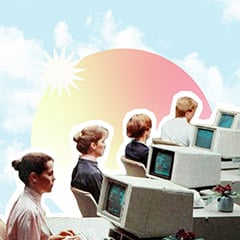 Personalized Career Horoscope