May 2023 - This month, you're manifesting an opportunity.

There is a lunar eclipse in Scorpio on May 5. Leo, it's time to boost your reputation. This might mean publishing your thoughts on a vocational platform or joining a professional organization. You might even consider running to be a board member in a community group or the Chamber of Commerce. Finding your tribe will bring benefits beyond what you expect and be worth the entry fee.

Mercury goes direct on the fourteenth, and Jupiter in Taurus squares Pluto in Aquarius three days later. Leo, you can now boost your social standing. Someone is willing to vouch for you. This could open up a business opportunity that has you leaping over the competition. Now it's just a matter of letting others know what it is you want.

On May 19, there's a new moon in Taurus. Leo, some changes at your company could open up a new way forward for you. It's possible there's an opening available in a different department or higher up the corporate ladder. This shifting energy could even bring you more than one option. This is a good time to have your resume ready.
Want to deep dive into your astrological future? Chat with an astrologer today. Try it now. Click here and get 10 minutes for just $1.99.
More Horoscopes for Leo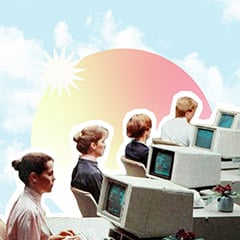 Personalized Career Horoscope